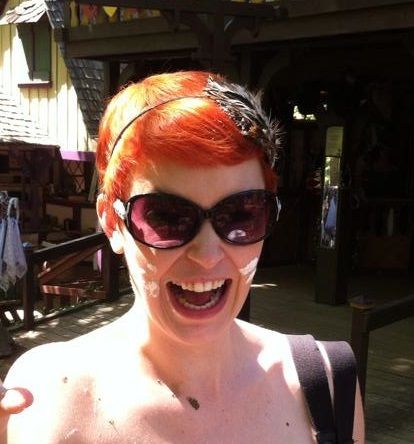 Welcome! My name is Lesley, and I am the Mortician's Wife. I currently live in Atlanta in a beautiful home with my husband and two cats. Our life is not too exciting; we don't party, rarely drink, and honestly don't do much of anything due to the nature of the funeral business and how busy we are. Death has no schedule, and he doesn't care about your's. I recently started my Master's in Secondary Education and hope to be a High School Biology teacher in the near future. Currently I am a nanny of two wonderful little girls.
This blog has changed form and function several times over the years, but now I plan on turning it back into the homemakers blogs. I took two years off of writing because life got in the way, but after realizing my content was extremely popular, even after I deleted blog, I decided to bring it back. I am sorry if many of the links and pictures are broken. I am working on putting them back together. In time I plan on sharing new content regarding crafty and frugal living. I am going to avoid posting pagan content here because last summer I created a pagan specific blog called
Flying the Hedge
. To all my pagan followers, feel free to find me there.
I hope you find this blog helpful and informative. If you wish to contact me for any reason, my email is listed below.
Thanks for reading!
You can contact me at morticianswife@live.com