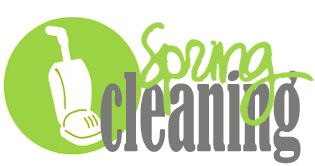 Today for our
Spring Cleaning
series post we will talk about cleaning the floors. This is pretty basic, but it is important to maintaining a happy, healthy home. Instead of telling you how to clean though, I'm going provide with you a prosperity spell.
Before you begin this spell, however, you do need to actually clean your floors. Sweep and mop your hard surfaces and vacuum all carpet. I did not use this spell in the bathrooms because, well, lets face it; the bathroom is no place for prosperity, at least not in my opinion. I tend not to work any magic in the bathroom just because it doesn't feel right to me. You may feel otherwise and want to work the spell in your bathrooms as well.
Anyway, back to the cleaning. You want to make sure you get up all you can from your floors to maximize the spells abilities. This particular spell is adapted from
Tess Whitehurst in Magical Housekeeping
.
Prosperity Floor Wash Spell
Ingredients
Bucket
1 teaspoon dried basil
Peel of 1 orange
Peppermint essential oil or extract
Mop or cleaning rag
Pot
Mister for carpet
Fill your pot with water and add basil and orange peel. Bring mixture to a boil then reduce to a simmer. Cover and let simmer for 5 minutes.
Meanwhile, fill your bucket half way with water. After 5 minutes, add your orange-basil mixture to the bucket. Add 7 drops of your peppermint essential oil or extract. Place your hands over the bucket and close your eyes. Imagine a bright green light coming from the bucket and flecks of gold flakes swirling in the water. See a beam of light enter through you, your heart, and out of your hands and into the bucket. When the light is powerful enough, open your eyes and begin mopping all your hard floors.
If you have carpet, like we do, pour some of the mixture into a mister and mist your carpets. As you mop and mist, imagine money and happiness flowing freely into your home and life. You may also want to mop or mist your front porch to allow prosperity to easily flow into your home.
***
I hope that each and everyone of you benefits from this spell!
Look Alive!
<3The Mortician's Wife
Previous Posts:
All-Purpose Cleaner
Burners
Oven
Small Appliances