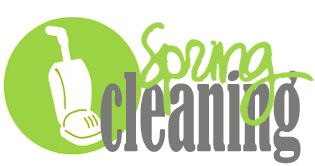 Welcome back to
Spring Cleaning
! Yesterday you guys got a
glimpse
of how nasty my burner rings have gotten over the past month or so. Honestly, I allowed my house to get a lot dirtier than I normally would have simply to show you guys how well these cleaners work, but the burners were not part of the plan. This was very simply laziness. Guilty!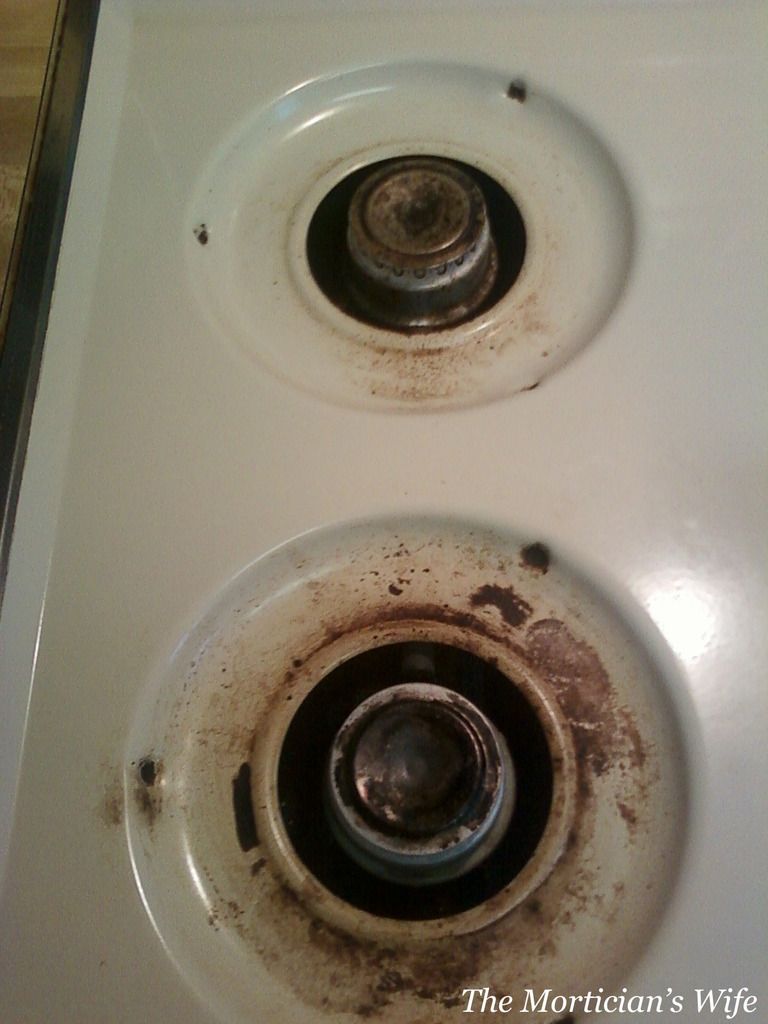 Anyway, cleaning the rings is actually very easy. I have not actually ever cleaned the burners themselves. Letting them soak in soapy water should help you remove most of the grime. I have seen a lot of people use ammonia to clean their burners but ammonia is a harsh chemical that releases toxic fumes so I have avoided using it. If you would like to use this method, simply place each burner in a ziploc bag, pour 2 tablespoons of ammonia in each bag, and let them sit over night. The grime should wash away without any scrubbing.
Cleaning my burner rings does not include any harsh chemicals. All you need is baking soda and peroxide!
Pour and spread on a thick coat of baking soda.
Next, pour about 1 tablespoon of peroxide in each ring. You want enough to wet the baking soda but not drench it.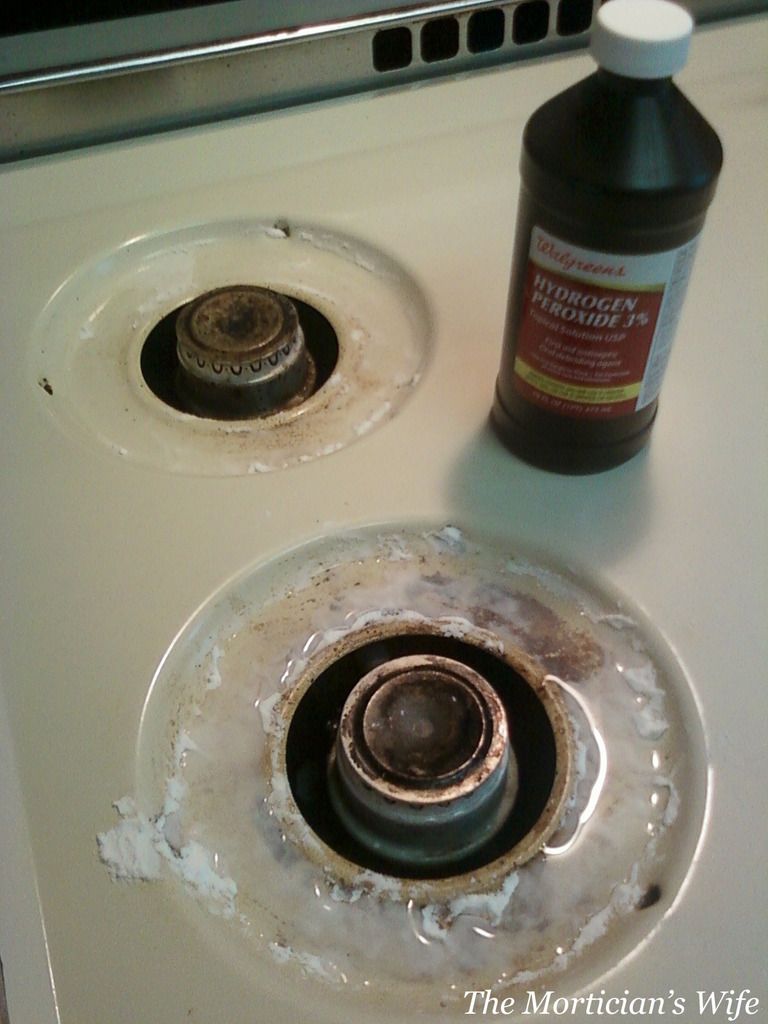 Let sit for 15 minutes. After 15 minutes, begin scrubbing away the grime.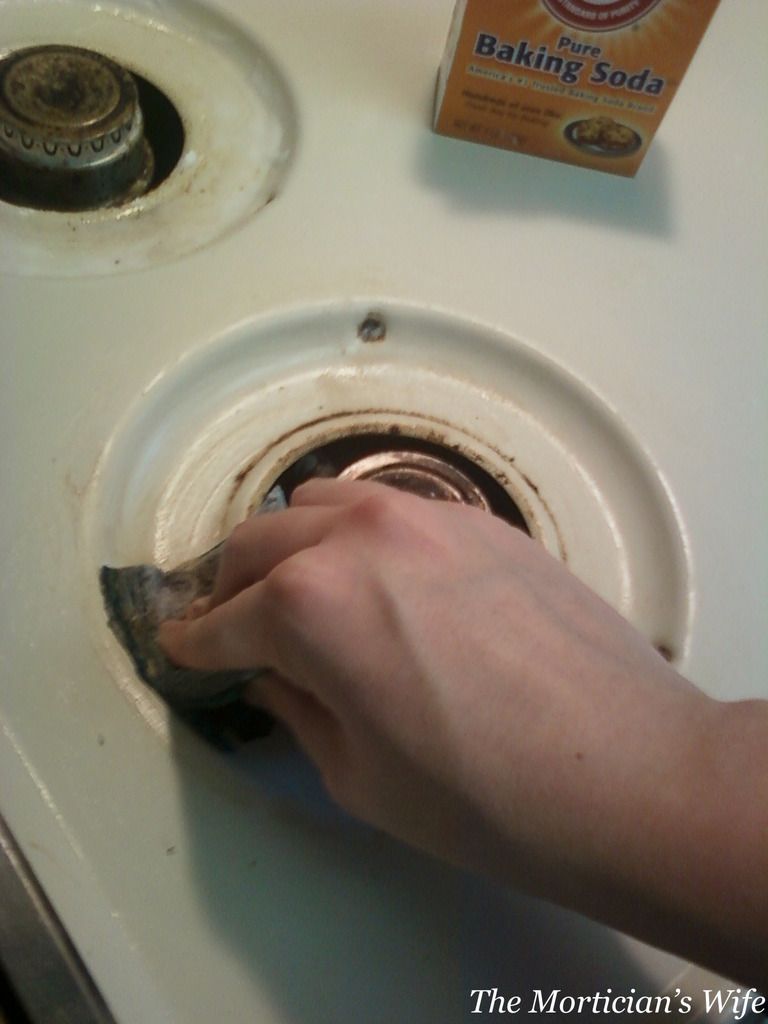 For tough areas, use a knife (or magic eraser) to loosen the grime.
Spray with your
All-Purpose cleaner
and wipe clean and dry.
Pretty easy, right! You bet! Took about 5 minutes of scrubbing to get both of those burners clean. I don't often use the other two so I didn't need to clean them.
Happy Cleaning!
<3The Mortician's Wife
UPDATE 3/26/2015: If you use a knife like I did to clean off the extra grime, be very, very gentle. As others have pointed out, you can scratch the surface if you are too rough. I used a knife because it is what I had on hand, but a magic eraser works just as wonderfully.
Previous Posts:
All-Purpose Cleaner