Today I would like to share a really quick and easy project that will liven up any bathroom; a toilet paper holder! This project took me about 15 minutes, and I messed up in my cutting and had to try and fix it since I was set on which craft paper I was using. However, it still looks good and you can't see my mistake because its in the back!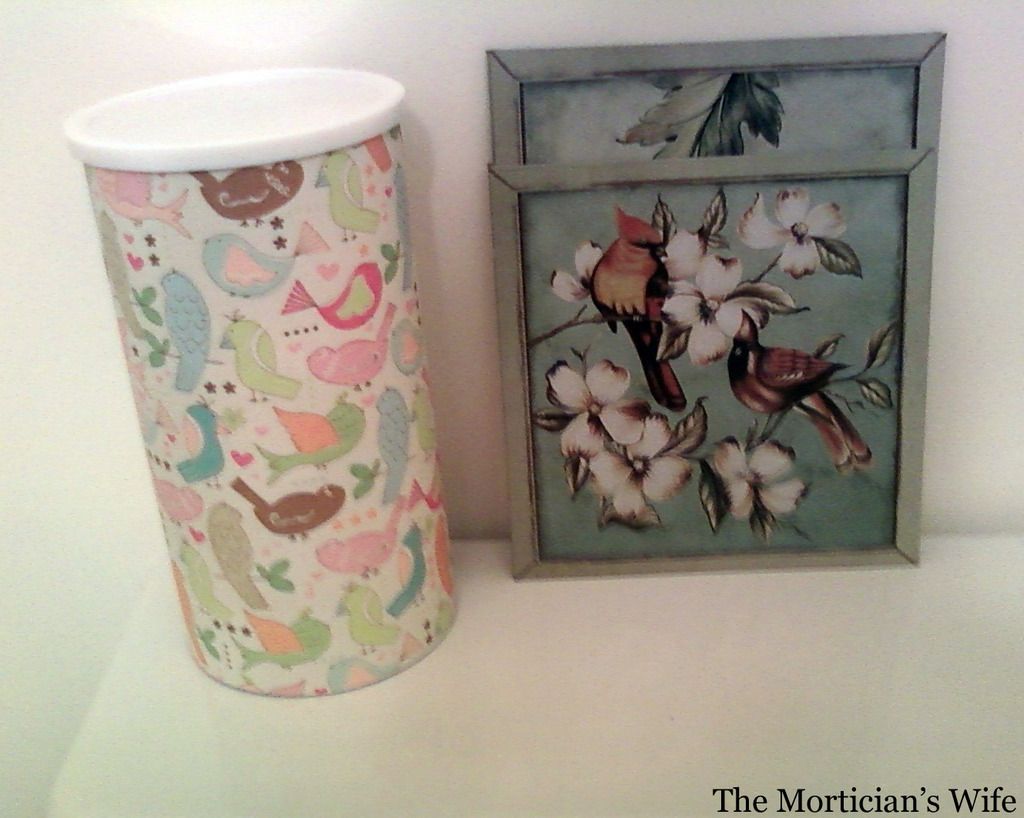 Supplies: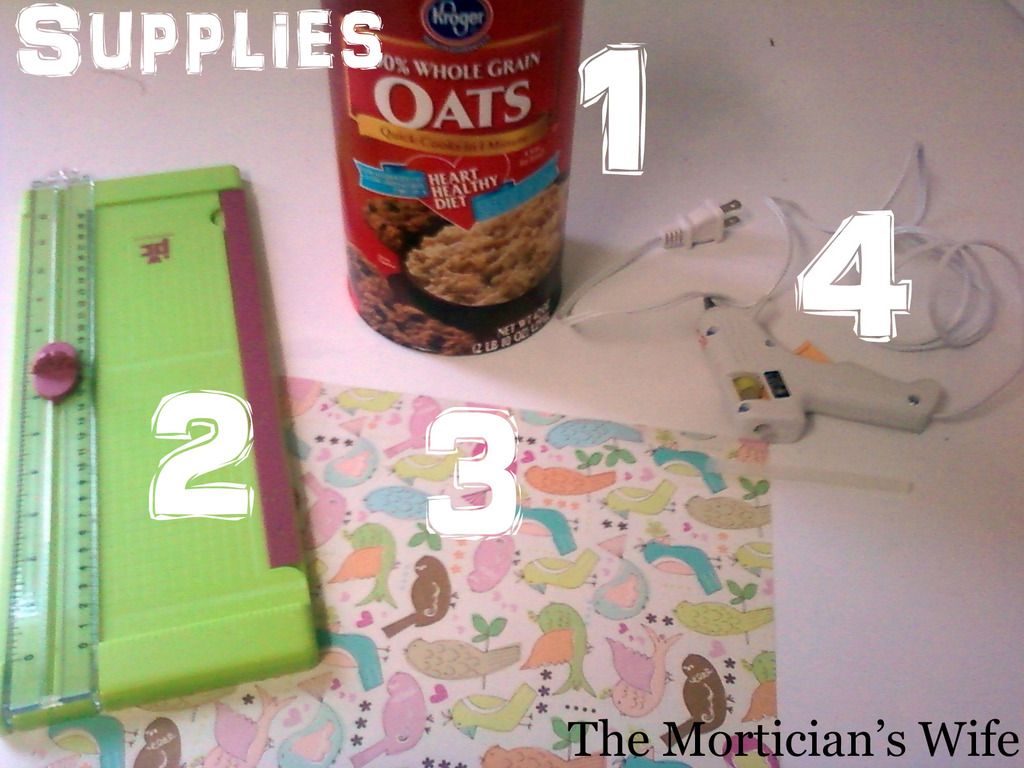 Large oatmeal container (make sure your toilet paper fits)
2 sheets of scrapbook paper
Hot glue or regular glue (hot glue was faster)
Scissors or paper cutter
First align your paper. Double check that you are aligning it correctly otherwise you'll mess up like me who only had 1 sheet of paper. Mark where you need to cut off the bottom and use your scissors or paper cutter to do the job.
Next realign the cut pieces and make sure they work. Add some glue and set in place.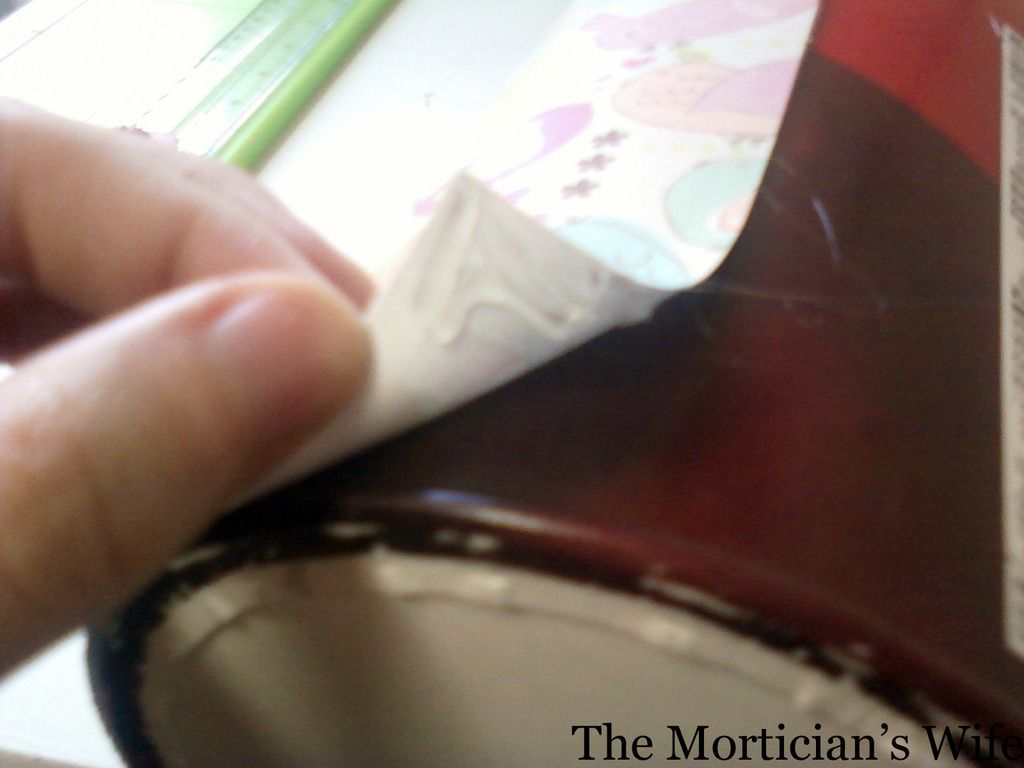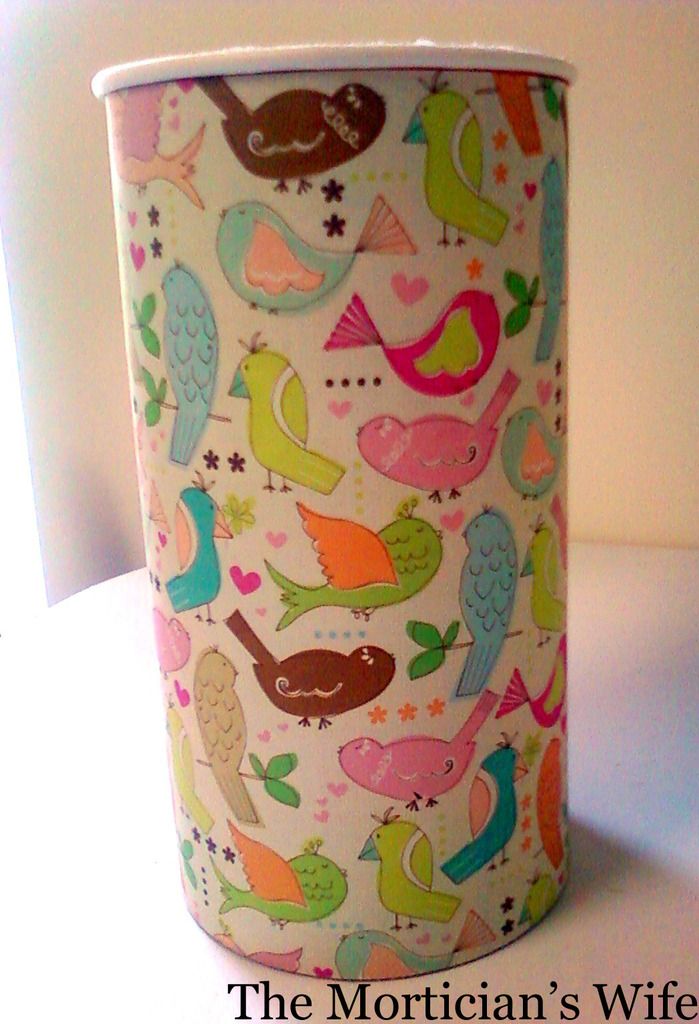 Fill with 2 rolls of toilet paper and display!
See! Easy! And it adds a nice touch to the bathroom.
I would not use this in a bathroom with a shower unless you seal the paper first. The steam will destroy the paper over time. However, you can use a quick spray seal and you shouldn't have to worry about the moisture.
Look Alive!
<3The Mortician's Wife