I love wreaths, if you guys couldn't tell. They brighten up any front door, make the front of the house warm and inviting, and give a cue to the season and celebrations ahead! When spring makes it way back around, the stores begin lining their shelves with beautiful flowery wreaths. I've always loved these spring wreaths, but I have never wanted to shell out the cash for one. So, I decided to make my own!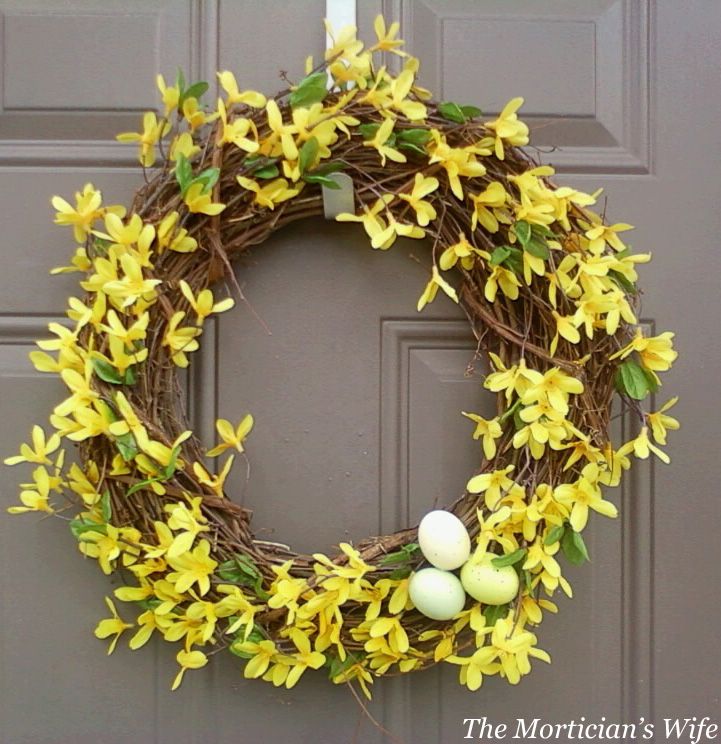 Supplies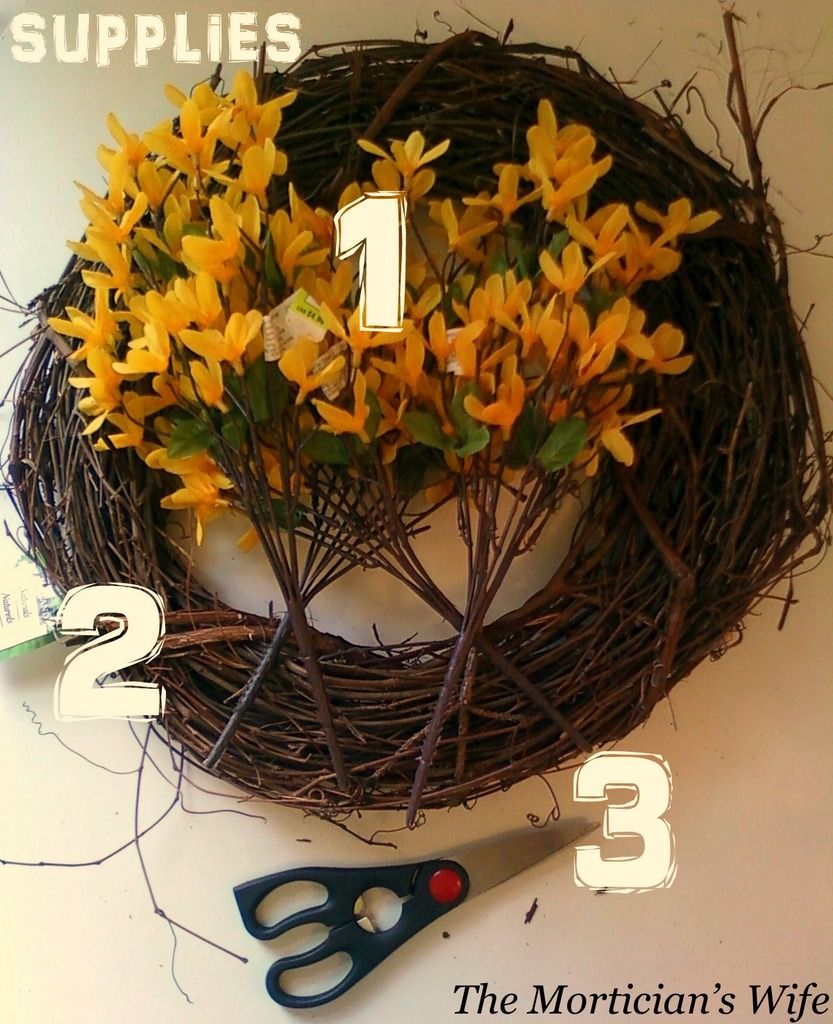 Grapevine wreath
Faux flowers (I used forsythia)
Hot Glue
Wire Cutters
Optional: Floral Wire, Embellishment
Being by clipping your flower stems off if in a bunch. The forsythia I bought came in bunches so I have to remove each spring individually. It was actually cheaper this way with the springs costs only 99 cents at Michael's. They were on sale (50% off) when I bought them.
Next start arranging your flowers around the wreath. Make sure the stem is embedded deeply into the wreath. If you want, use floral wire to secure the sprigs. I did not use floral wire and the wreath has held up fine. We've had 60 mile an hour winds lately and no sprigs have come lose. Just FYI.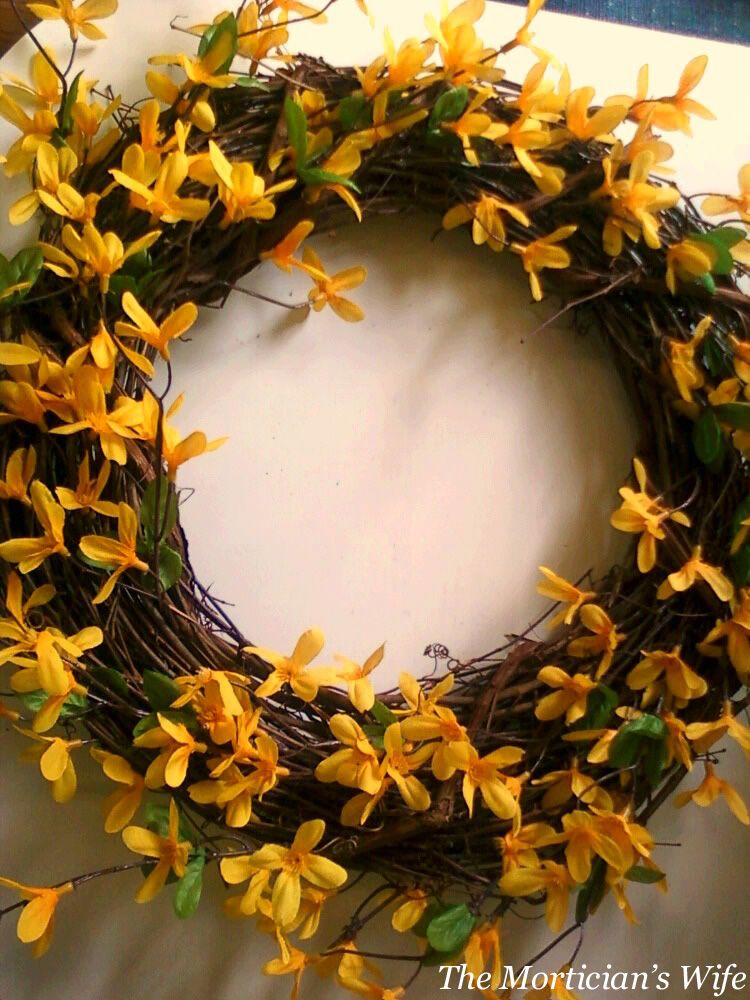 Once you are done embedding your springs, you can embellish your wreath with just about anything you want. I added 3 pastel eggs to the corner to give it that extra oomph. You can add a nest, bow, or whatever you like or nothing! Up to you!
This wreath cost me a total of about $10 including tax. Now compare this to a very similar wreath I saw at Michael's priced at $35. By making my own, I saved myself $25! That's $25 I can put towards a home inspection!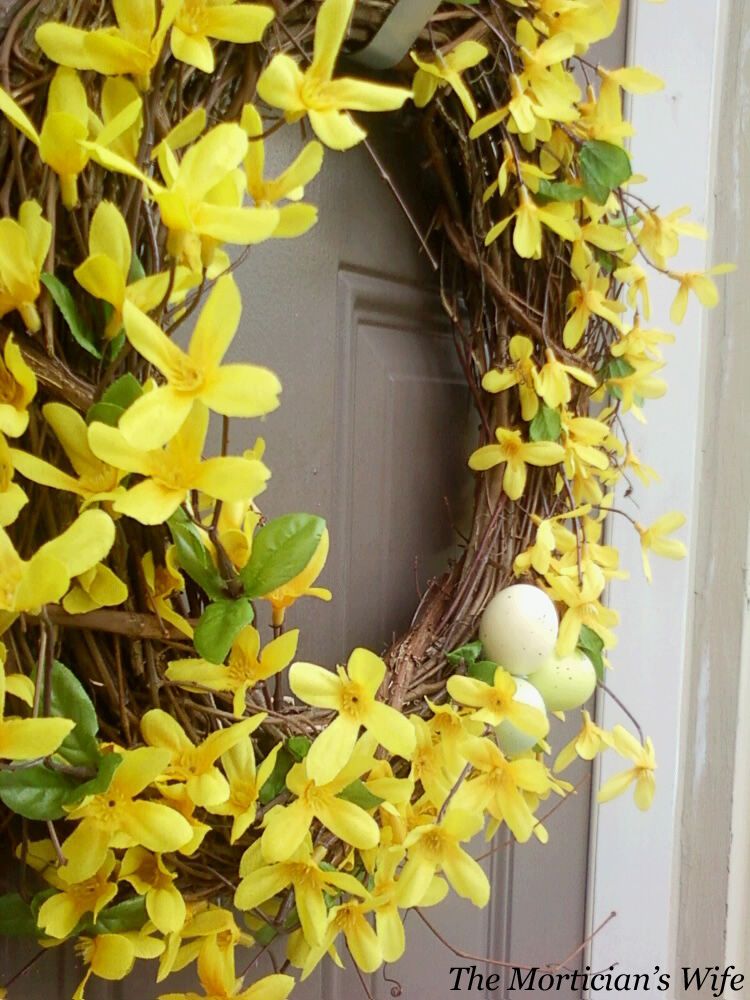 Have you started decorating for spring?
Look Alive!
<3The Mortician's Wife