Wow! I can't believe I took an entire week off of blogging! I actually feel really rested and ready to take on next months Spring Cleaning series.
Today actually is one of my friend's blog parties, which I have been excited about all week. For the spring blog hop, I've put together a tutorial on how to make your own cork sunburst mirror. Please note that I work at a restaurant that sells wine, so my corks were free and easy to obtain. I don't really know where to find corks otherwise, but I am sure your local restaurants would be happy to save some for you.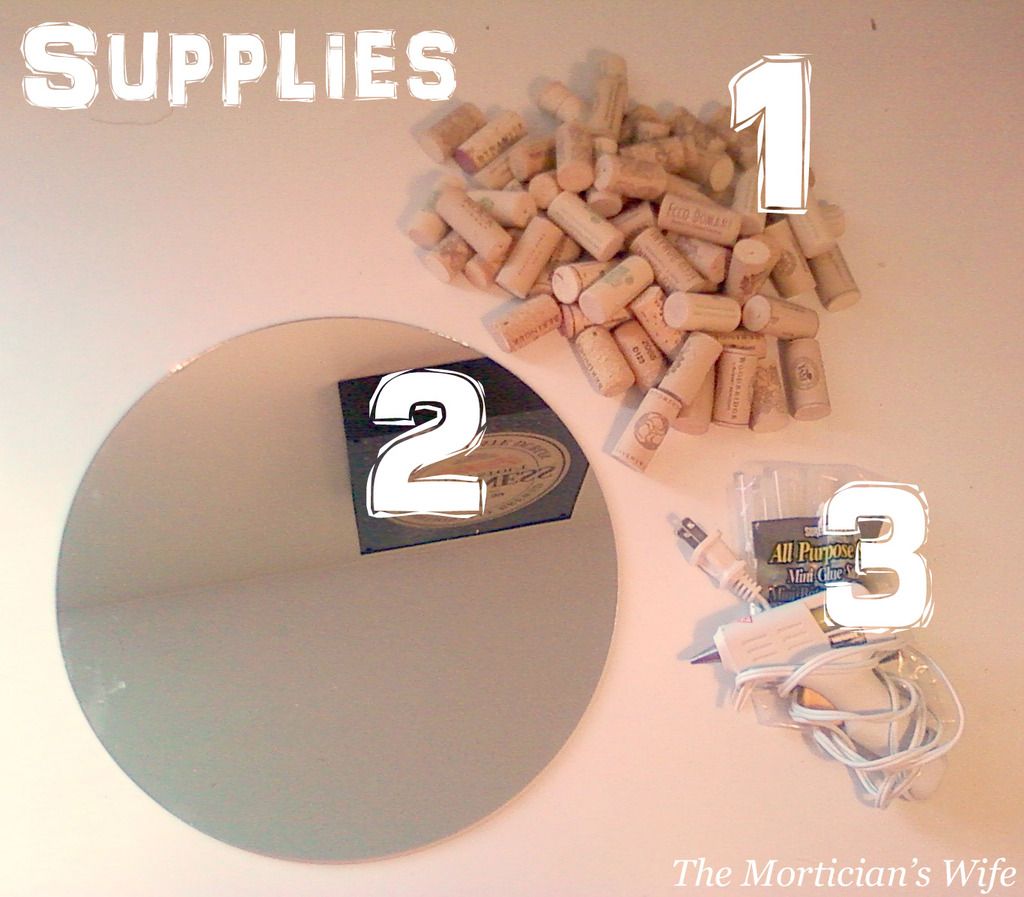 SUPPLIES:
Corks, between 100 and 200 depending on your mirror size.
Round Mirror, any size you want
Hot Glue
If you wish to sit this mirror up, you will also need glass glue.
If you wish to hang the mirror, you will need epoxy and a picture hanger.
First, begin by gluing your first set of corks to the mirror. You want at least 1/2 an inch of cork glued to the mirror for support. If you are going to hang the mirror, you can use hot glue throughout the entire project. If not, use glass glue on the first set of corks to insure strength.
After the glue has dried, start adding the second layer of corks. These should also cover 1/2 an inch of the first layer of corks. Hot glue is fine for this layer since they are only sticking to other corks. For added strength, I also added a little bit of hot glue in between each of the corks on the first layer.
If you are hanging this mirror, use some epoxy to glue a picture hanger to the back. I will be doing this next week. I originally wanted to sit the mirror on my mantle, but the hot glue on the mirror wasn't holding up and the corks kept breaking off. Don't make my mistake!
I hope you have enjoyed the tutorial and have a wonderful spring!
Look Alive!
<3The Mortician's Wife