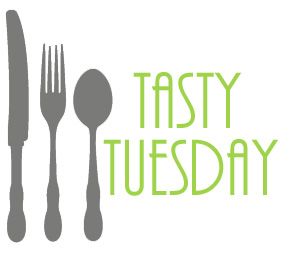 Its another
Tuesday
which means another
recipe
! The past couple of weeks we have been trying a bunch of new foods. I always like to throw in at least 1 new meal every week to change things up and add to my repertoire of recipes and skills. Last week we tried a new pasta dish I found in
Martha Stewart Living
. The recipe was, of course, not vegan, so I tweaked it and it turned out amazingly!
Pasta with Roasted Vegetables & "Bacon"


2 tbsp olive oil
2 tbsp vegan bacon bits
1 medium sweet potato, peeled and cut into 1/2 inch cubes
1/4 to 1 onion, sliced
1/2 head cauliflower, trimmed
Salt and pepper to taste
8 ounces orecchiette (this is a special pasta. Honestly, its amazing so don't substitute)
3/4 cup vegan Parmesan
1/2 cup fresh parsley
Preheat oven to 400 degrees. Heat oil in small skillet and saute onion, sweet potato, and cauliflower in oil. Add bacon bits and saute for about 30 seconds.
Transfer vegetables, bacon, and oil to rimmed baking sheet. Season with salt and pepper and bake for about 30 minutes.
Meanwhile cook pasta until al denta. Drain, reserving 1 cup of cooking water. Return pasta to pot with cooking water. Toss with cheese and vegetables. Stir in parsley. Enjoy!
The key here is not to burn the bacon bits. I actually burned two batches trying to cook the bits first then throw in the vegetables. You also don't have to saute the vegetables and bacon together. You can just throw everything into the oven and let the magic happen. However, I cannot guarantee you'll have the same bacon taste if you do.
If using real bacon:
Cook bacon until crisp, about 8 minutes. Transfer to paper towels, reserving drippings. Toss vegetables with drippings and bake for 35 minutes.
***
The Mortician and I both loved the recipe and will be making it again very soon! This week we are trying some new chili's and stews. I am excited to try them out!
Come back tomorrow for a tutorial on how to make my spring wreath!
Look Alive!
<3The Mortician's Wife