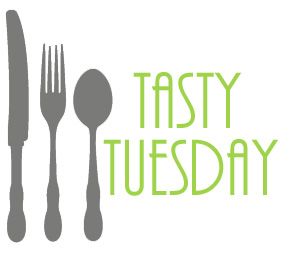 I apologize to not getting around to this post yesterday. Unfortunately I had to work a 12 1/2 hour shift in light of Valentine's Day and did not get home until 11pm last night. That being said, I didn't have time to put together this post, despite know what recipe I was going to share.
Since we finished
Week 2
of the
Whole Living Detox Challenge
, I wanted to share my favorite recipe with you from last week. We actually ate this recipe 3 times last week it was that good. It has the potential to be better, but I liked it all the same.
1 tbsp olive oil
2 cloves garlic, minced
1/4-1/2 onion, chopped
1/2 tsp turmeric
1 tsp freshly grated ginger (I used just a sprinkle of the spice instead of a whole teaspoon)
3 collarge or kale leaves, stems removed and torn into 1/2 inch pieces
8 ounces firm tofu, drained and crumbled (this is about 1/2 a regular container)
Salt and Pepper
Heat oil in large skillet and saute garlic, onion, turmeric, and ginger until vegetables are tender.
Stir in greens and 2 tbsp water. Cook until greens are bright green and tender.
Add crumbled tofu and cook until well heated. Season and enjoy!
This makes two very small servings. If you are eating alone, I suggest this entire portion for yourself. If two people are eating alone, double the batch. This goes great with fresh fruit and toast and I believe the whole family will enjoy it! To add extra flavor I added 1/4 of yellow pepper. Turned out very nice and we enjoyed it with the pepper better than without. Feel free to mix up the recipe and add anything you like, including faux sausage, beef crumbles, or cheese!
I hope you enjoy this recipe!
Look Alive!
<3The Mortician's Wife
PS: I am going to try and do another post today in the "Benefits" series to make up for not posting yesterday. Stay tuned!