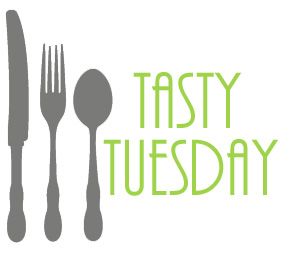 I know its late, but I almost forgot that it was Tuesday. I was so excited about the "
21 Days to a More Organized Home
" that I completely forgot about my recipe post!
Today's Tasty Tuesday recipe is Vegan Irish Stew.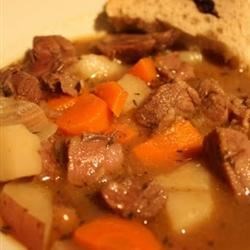 Ingredients
1 bag Gardein Beefless Tips
3 cloves garlic, minced
1/4 an onion, chopped (1/2-1 onion if you LOVE onion)
1/2 cup water
4 cups vegetable stock
2 teaspoons white sugar
4 cups carrots, diced
3 potatoes, cubed
1 teaspoon thyme
2 bay leaves
1 cup white wine
In a large stock pot, saute onion and garlic until onion is translucent. Deglaze the pan using the 1/2 cup of water. Add the stock, sugar, carrots, potatoes, spices, and wine to pot. Bring to a boil then reduce to a simmer. Simmer for about 15 minutes or until the carrots and potatoes are soft. Add the Beefless Tips and cook for another 5 minutes. Remove from heat and serve.
The Mortician and I love this recipe when the weather gets cold. Its hearty and will warm you up, even on the coldest nights.
Enjoy!
<3The Mortician's Wife