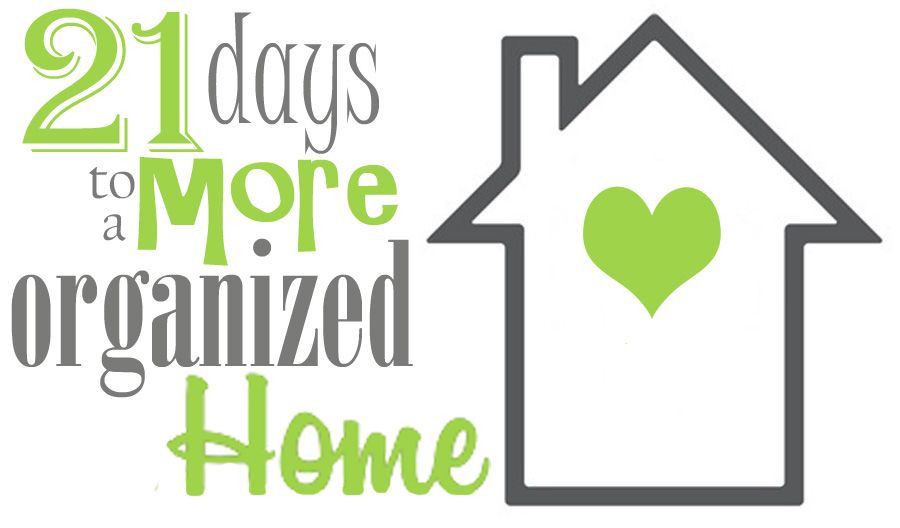 Welcome back to the challenge. Did you enjoy your break yesterday? I did! In fact, yesterday was the only day I get off this week so I spent it catching up on shopping, spending time with the Mortician, playing some video games, and hanging out with the guys at trivia.
How did Day 3 go? Did you name your planner? Fill in important information? After writing my post on Wednesday I was so inspired that I actually went out and bought a personal planner. I chose the "
Organizher
" series from Mead because this specific line of products are geared towards women with families and busy lives. They offer a variety of AMAZING products, including meal planners, coupon booklets, password books, shopping companions, family calendars, file folders, everything a woman needs to run a successful family and life. After purchasing the planner, I checked out Mead's website and low and behold, they have
FREE printables
! You can actually print the pages from
my planner
free from their website along with their other planners and booklets.
Later this evening (when I get home from working a double), I would like to share my planner with you, why I chose it, its name, and the progress I have made with filling it out. I will also share some key dates with you guys in case you want to include them in your planner as well. Please, send me pictures, updates, your planners name (if you aren't embarrassed), etc so I can share it with other readers. Leave comments or email me. I would love to hear from you!
Now on to day 4!
DAY 4, PART 1: Mail Clutter
I know just about everyone has this problem. Mail and just general paper clutter is obnoxious and a disease in many homes. It piles up on tables, desks, counters, and just about anywhere else you generally travel. I know I have a stack under my coffee table and a stack on my kitchen table (which we don't use for anything BUT a clutter catcher. We are going to sell the table because we don't use it, so hopefully this will help eliminate some of the problem.).
Experts agree that the only way to stay on top of mail and paper clutter is to have a specific place for paper to go and a system for dealing with it. This may seem daunting, but its actually pretty easy. Professional organizers (and Better Homes and Gardens) say to set up a "Paper Processing Center" in a specific location in your home (you should probably do this in your home office and if you don't have one, find another area out of the way where you can sort, file, and discard paper and mail clutter).
Before you even set up a Paper Processing Center (or Mail Center), you need to reduce your mail clutter. This means stop the junk mail from being sent to you so you don't have to process it in your own home. You can remove yourself from mailing lists by visiting
Catalog Choice
, signing up, and systematically removing your name and address from companies' mailing lists. I suggest you spend 1 week sorting through your mail and creating a file for the junk mail so when you go to remove your name or names from the lists, you know which companies to pick. You obviously aren't going to be on every list, so just target the ones you are on.
Next, set up your processing center.
bhg.com
1. A Central Inbox.
Designate an area, whether a folder, tray, etc, as being your central mail inbox. If you can't immediately go through the mail, place it in the inbox so you don't lose important information and it doesn't clutter your home. I have a "mail" center near our door. If we can't immediately sort, I throw the mail into the box in an attempt to get it out of the way. Generally, however, I immediately sort and discard what I do not want to place what I do want in the mail holder.
2. Action File.
Next use an action file and file based on urgency. For example, you can use a "Pending", "Do Now," "Do Later" system where "Pending" are receipts for items you have not received yet, "Do Now" are bills that need to be paid within the next week or so, and "Do Later" are bills due in more than 1 (or 2) weeks. Filing based on urgency will help you prioritize and stay on top of important information.
bhg.com
3. Waste Station.
Purchase a shredder and keep your shredder near your mail station. Whenever junk mail comes in, shred it, especially credit card offers. Also shred old billing statements, bank statements, and anything else with personal information on it that you no longer need. Try to do this before the paper even makes it into the inbox.
4. File Cabinet.
Once the actions have been taken and you can remove the mail from the action station, file it accordingly (if you want to). This will prevent clutter from piling up around the house and keep you organized in case you need to find the information quickly. Go through your action box at least once a month to prevent build up.
bhg.com
Later this evening, apart from my planner post, I plan on writing more about the Action Box and how to properly handle each section.
Over the weekend I want you to try and set up a central location for mail and other important paperwork. This doesn't have to be elaborate, just have an area where you can place everything so the clutter doesn't pile up. Next, spend the week tracking junk mail and immediately sorting your mail when it comes in. You'll be amazed at how easy this is and just how much clutter it reduces!
Look Alive!
<3The Mortician's Wife
------------------------------------
Previous Posts:
Day 1: Welcome
Day 2: Time Management
Day 3: Using Your Planner