I am slowly but surely decorating for the holiday season. As many of you already know, this is the first year living in a house of my own, so my decorations are scarce, but I am working on it. Since we are on a pretty strict budget, I can't just run out and buy everything I want. Most of the stuff I want will have to be purchased in the next couple of years as I slowly build our holiday decoration supply. Moving, we only had a small 3 foot tree and some icicle lights. We did have ornaments, but the cats decided to use the box as their litter box and we had to throw them all away. So, all new ornaments this year on top of everything else. The little tree is not up since we got a real tree this year, for the first time I might add, but I hope when we have room that I will be able to set up the little tree as well.
Today I want to share some of my decorations on the dresser behind our couch. I had the move the dresser down to fit the tree, but that's okay! Worse things have happened in this house!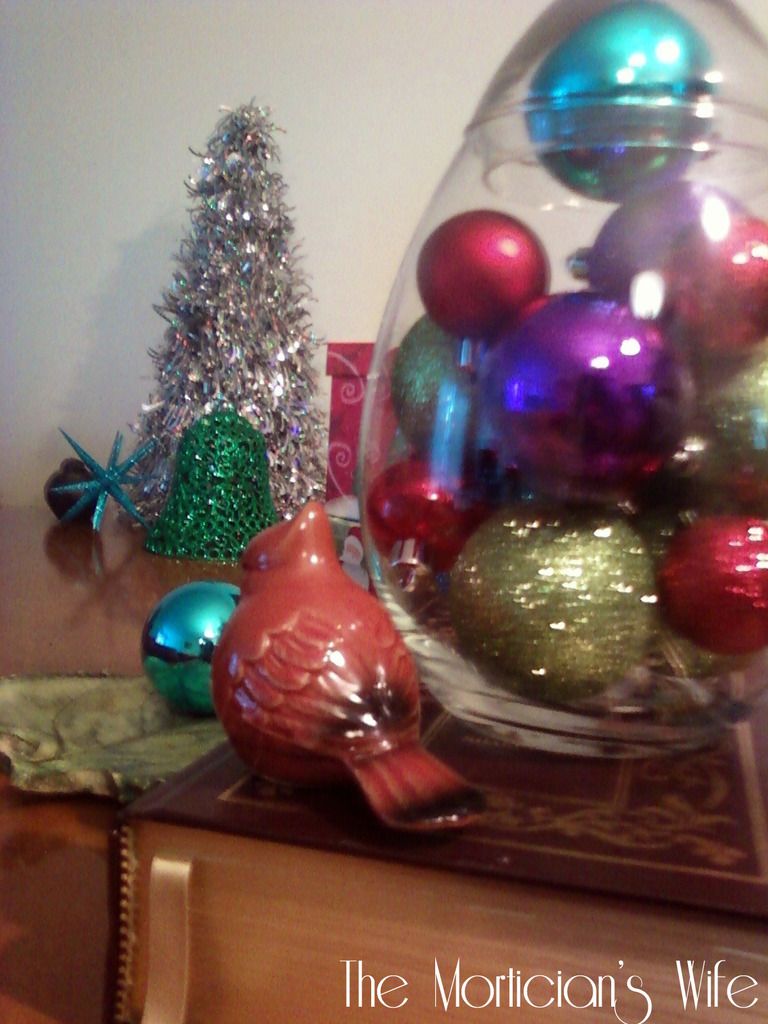 Not much, but it is so festive!
The boxes are from the dollar store and were used as gift boxes last year. My mother gave them back to me and I decided to use them as decoration this year since there are no gifts that will fit in them this year...that I know of.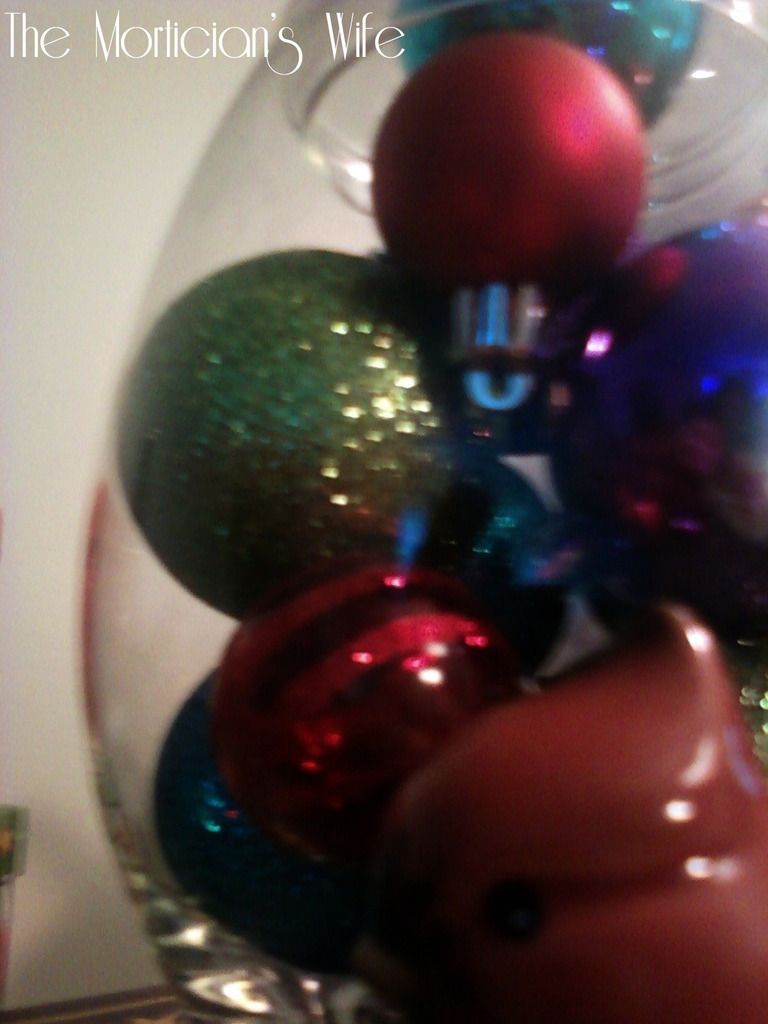 The ornaments are the same ornaments we used to decorate our tree so everything matches!
The tree is from Target and I bought it on sale for only $5! I was going to make my own decorative trees, but the foam was between $8 and $16 and nothing like the size of this beautiful silver tree...so I invested the $5 and I think it is working out nicely.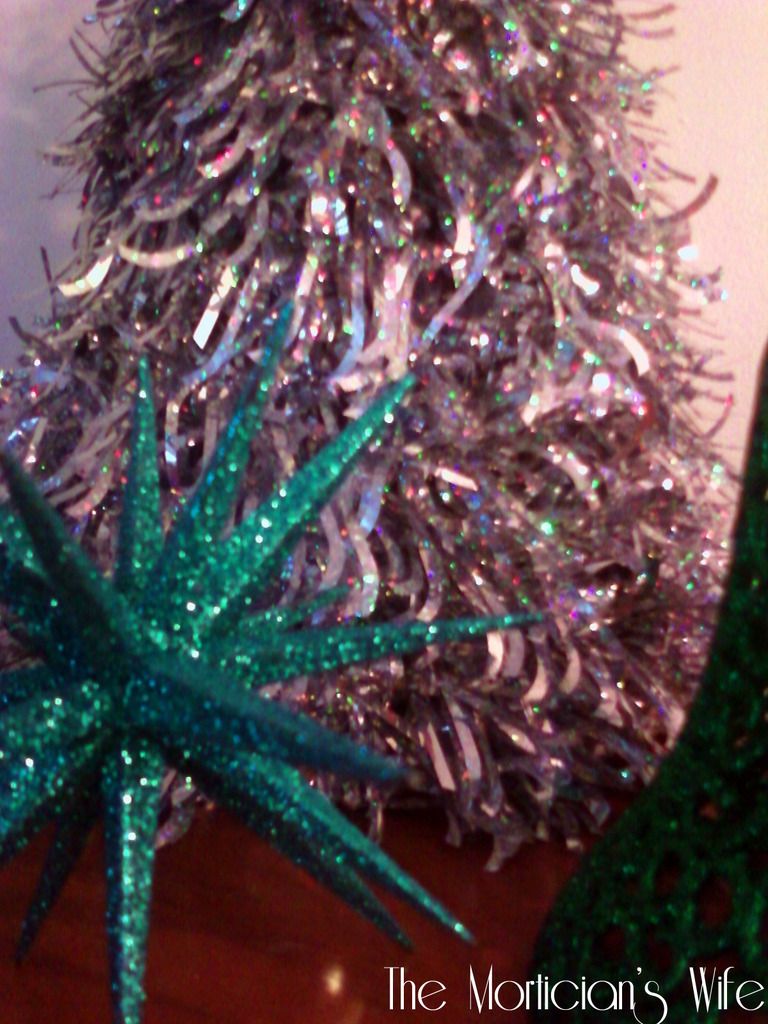 The star and bell are also ornaments, large ornaments, that I picked up for a dollar and two dollars at Target. They are the same colors as out other ornaments and look nicely paird with the tree.
Have you finished decorating your house, or are you taking it one step at a time? I know some people like to do it all in one day, but I could never personally do that. I am so picky and decorate slowly over several days. I guess that's just me though!
Look Alive!
<3The Mortician's Wife