Welcome all party goers and Happy Yule! My gift to you is a peek into my Yule tree and some of my handmade ornaments. I'm not going to lie, I'm still making ornaments, but that's okay!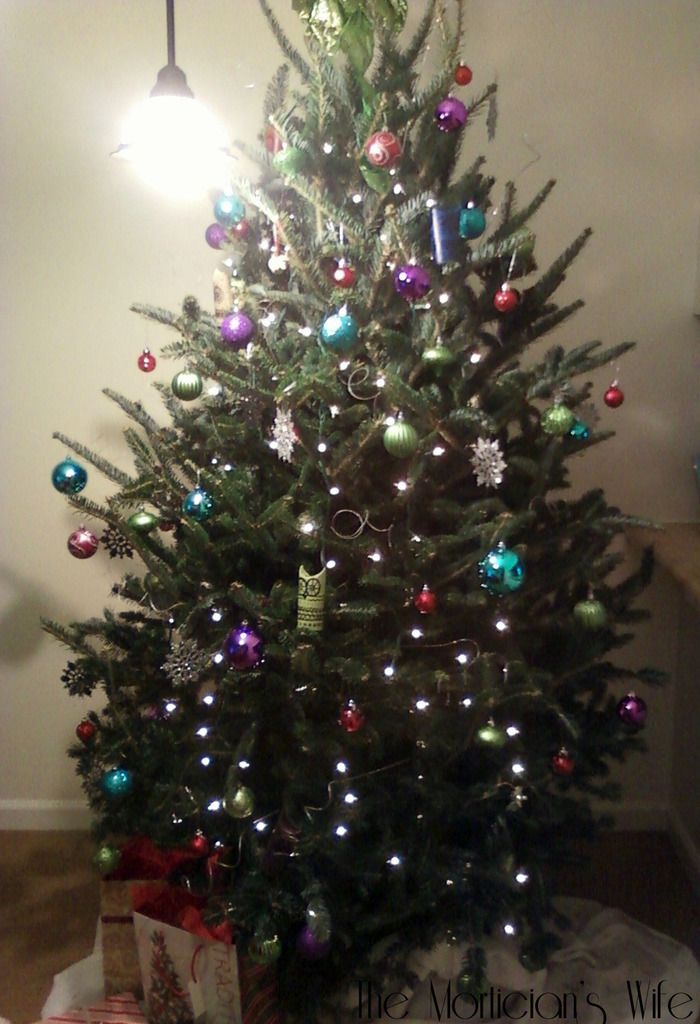 Most of the ornaments I purchased or were given to us as a gift from my mother last year. The ones I did buy cost us around $20 total. The handmade ornaments? Free!
The first set of handmade ornaments I have made were inspired by some owl ornaments I found on Pinterest. I am a sucker for birds, so much so I wish to spend my life studying them, so I just had to make these ornaments. You can see in the picture above what I am talking about.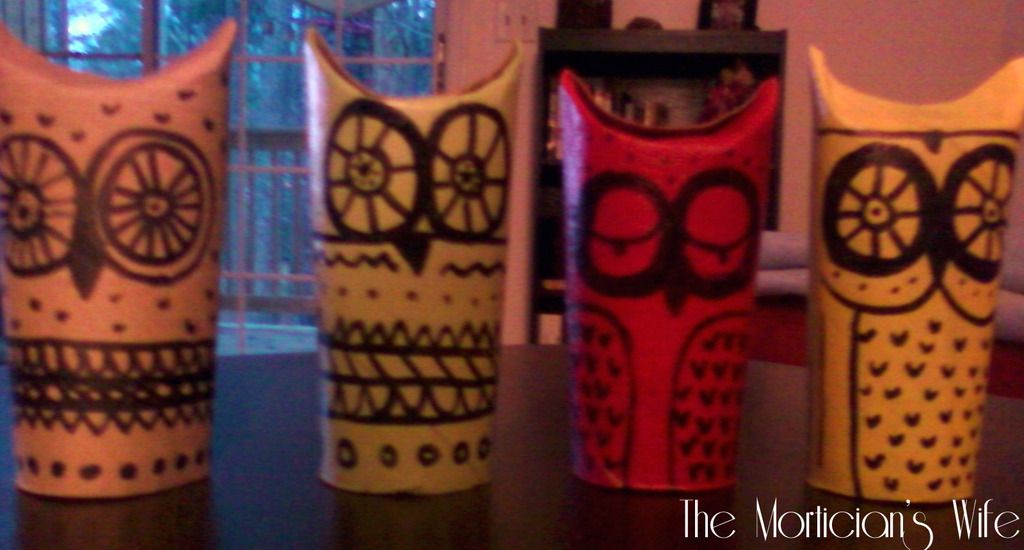 These owls were VERY easy to make, taking about 15 minutes to make 6. First, apply a thin layer of paint to your toilet paper rolls. You don't need to prime first on this project. Just put a thin layer of BRIGHT paint and you should have no problems!
Let it dry, draw your faces either with paint, or in my case, a Shapie, and finish by folding over the tops of make "ears." Of course you don't have to paint the toilet paper rolls. As you can see from the far left owl, I did not paint him. If you are going for a more earthy look, not painting is the way to go!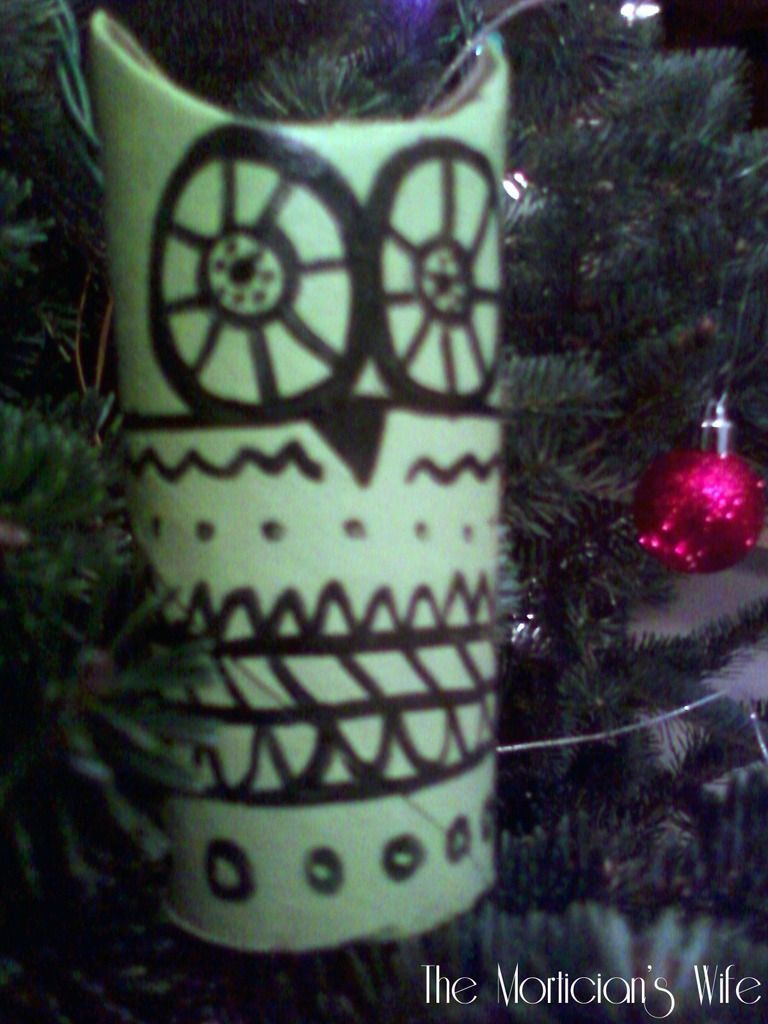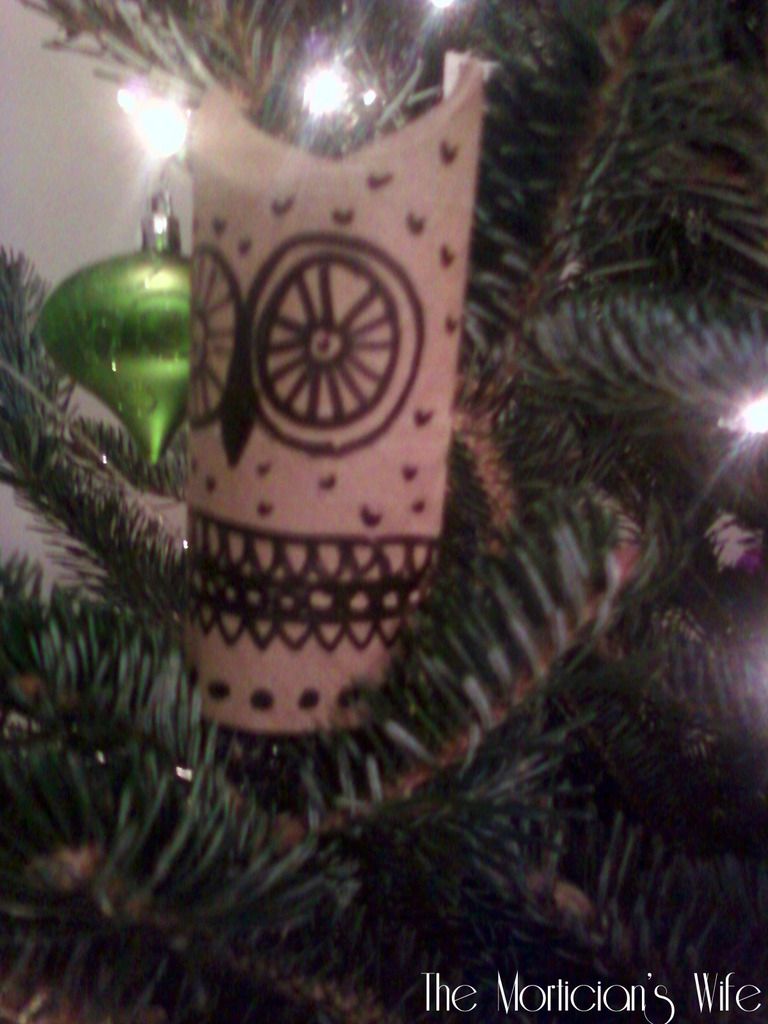 I hope you enjoyed my tree and ornaments so far! I hope the coming year is full of happiness, wealth, and charity.
Happy Yule everyone!
<3The Mortician's Wife