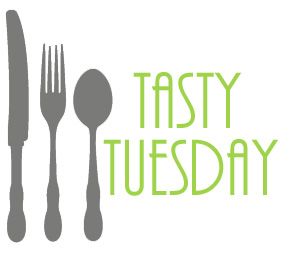 Welcome to another Tasty Tuesday. The Mortician and I try to eat seasonally because its healthier and cheaper. One of our favorite fall/winter dishes apart from soups and stews is portabello steaks and asparagus, which is the recipe I'm sharing today!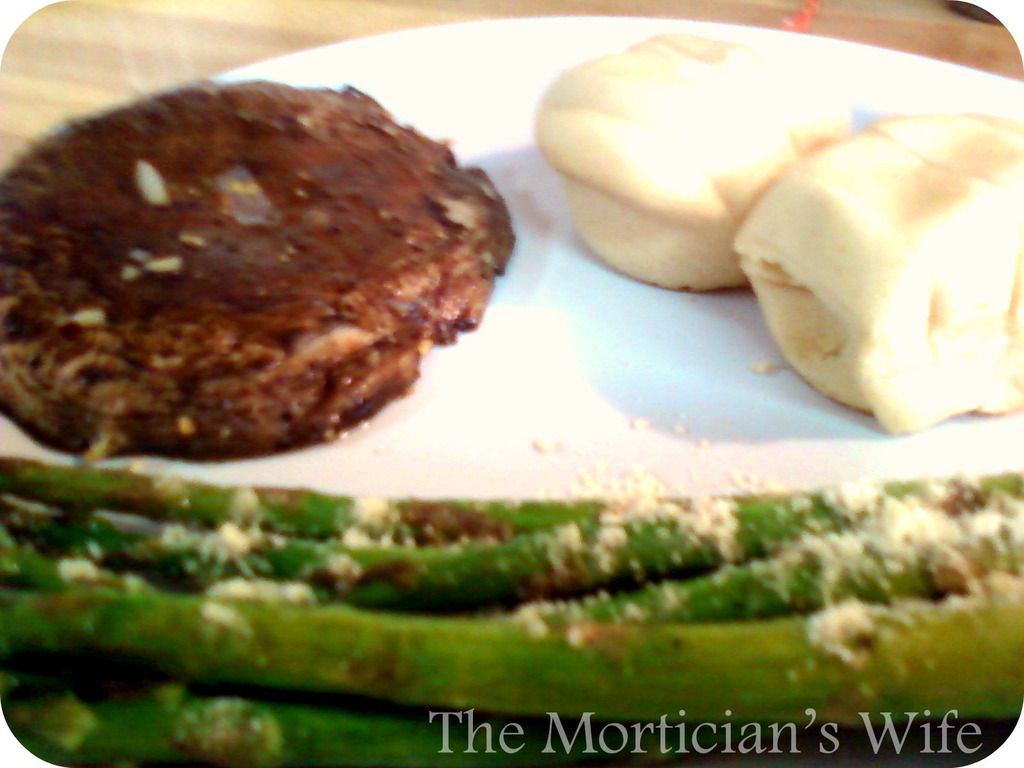 For mushrooms:
2-4 portabello mushrooms
1 shallot
2 cloves garlic
1/4 cup olive oil
1/2 white cooking wine
1 tbsp white vinegar
1 cup water
Steak seasoning of your choice
Saute the shallot and garlic in olive oil. Once slightly transparent, add the cooking wine, vinegar, and water and bring to a boil. Reduce to a simmer and cover for 20 minutes. If it starts to simmer down, add more water, vinegar, and cooking wine at your discretion.
While marinade is cooking, wash mushrooms. If you want, you can scoop out the frills. Add to marinade and simmer on both sides for one minute. Remove from heat and place in a container. Pour marinade over mushrooms. Let sit for 1 hour, covered.
Heat up some oil in a pan. Place mushrooms in pan and lightly cook on each side. Sprinkle steak seasoning on each side and continue to cook until tender all the way through and warm. Remove from heat and enjoy!
For asparagus:
Ingridients
1 bunch of aspargus
olive oil
salt to taste
vegan Parmesan
Directions
Heat olive oil in a pan. Meanwhile wash and trim asparagus. Add asparagus to pan and sprinkle with salt. Cook for about 3 minutes on each side or until tender. Sprinkle with Parmesan and enjoy!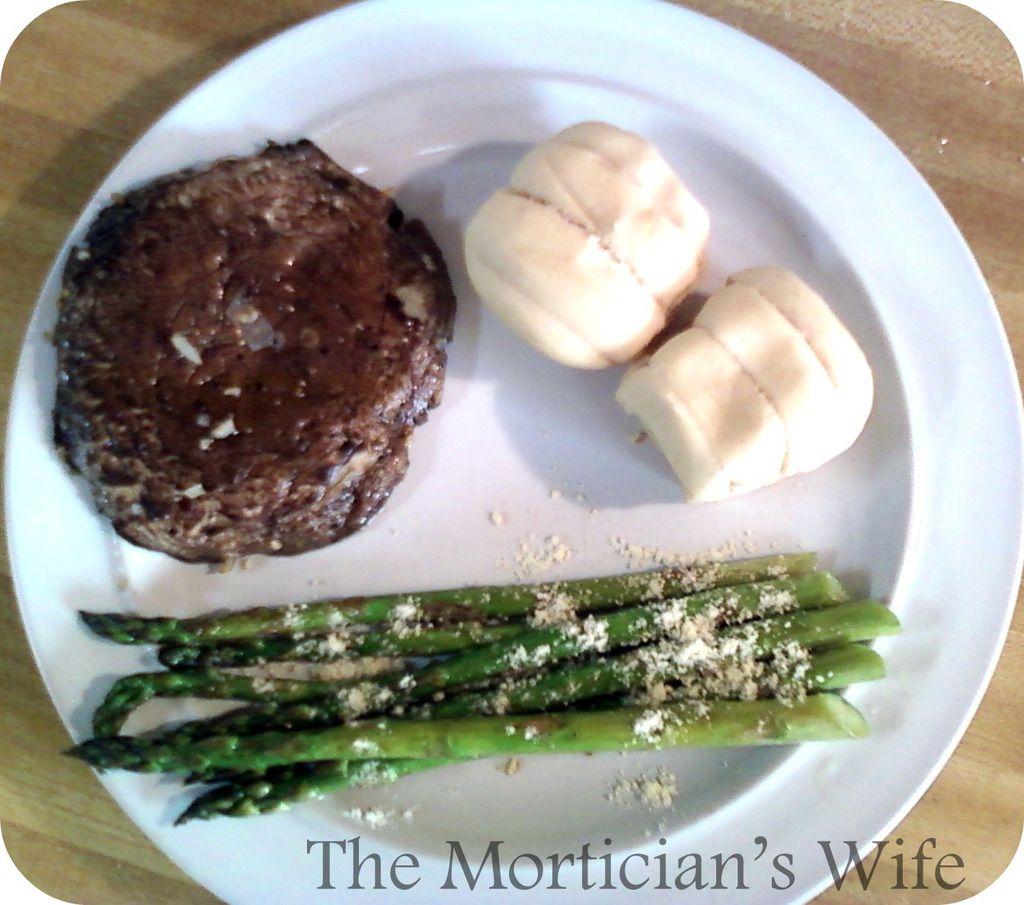 I hope you enjoy my recipes!
Do you have a favorite fall/winter dish? I'd love for you to share!
Look Alive!
<3The Mortician's Wife