As I mentioned in a previous post, my family celebrates Thanksgiving. I'm actually thankful (no pun intended) that we do because November is too soon to start decorating for Yule/Christmas. Thanksgiving allows for a nice break up between fall and winter. Despite how I feel and many others, it isn't enough to keep the Christmas decorations from taking over the stores already. Blah! Don't get me wrong, I love Yule, but only in December. Haha!
To give our house a little Thanksgiving cheer, I created a banner to hang around the mantle. This is probably as far as I'm going to go for the time being because Thanksgiving is not being celebrated at my house. This is a really easy project and took maybe 30 minutes total to complete. And since I love sharing my projects, I'm passing on my idea to you!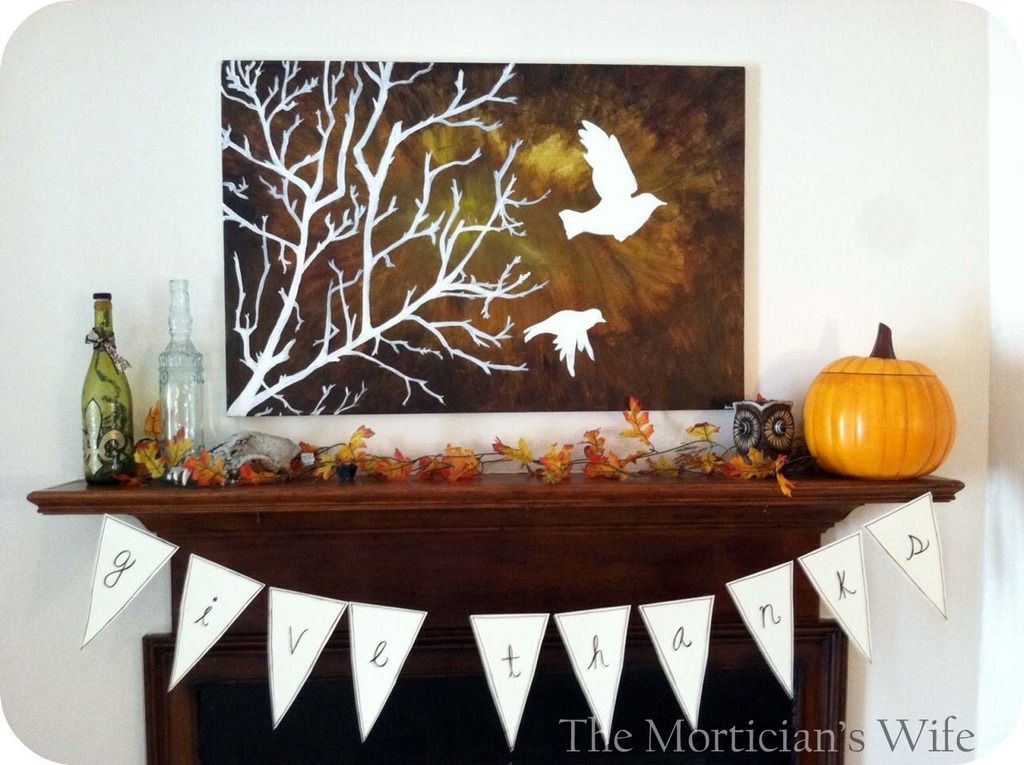 Supplies
Cream Card Stock
Straight End
Brown Marker
Tape
Fishing Line or Twine
Directions
Fold the card stock in half (hamburger style). Using a straight end, cut triangles out of the pieces. You should get 2 triangles or flags per piece of card stock.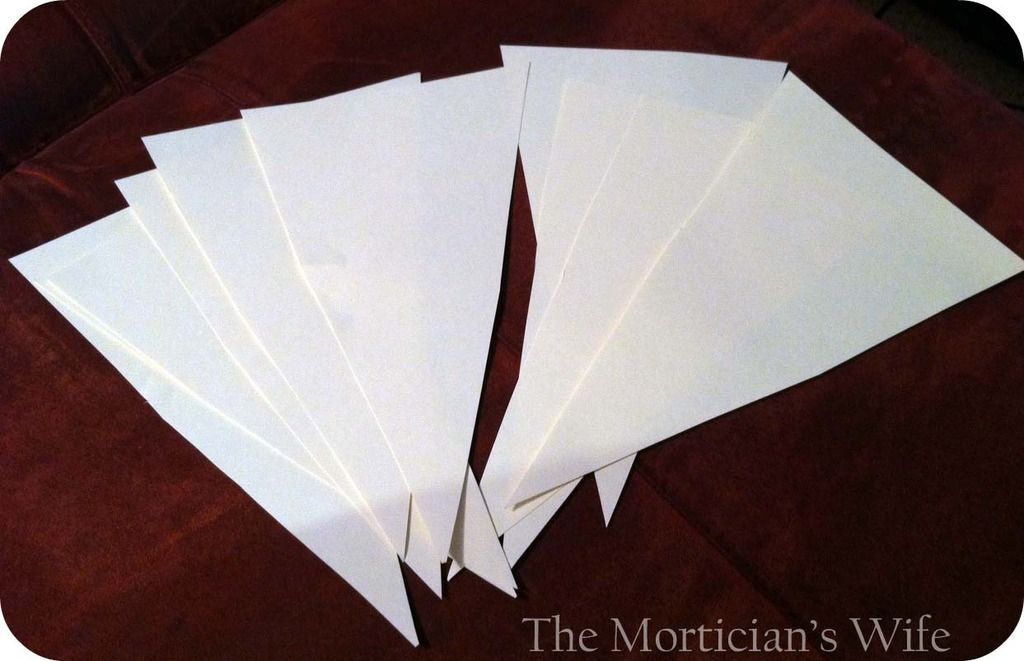 Outline each flag using the marker and give each flag a letter. If writing "GIVE THANKS" you will need 10 flags, each with a letter.
Next cut the twine or fishing line the length of your flags. Make sure to evenly space the letters and put a larger space between words. Next, layout the flags, face down, and tape the twine/fishing line to them. You need to tape on either side of the flags (left and right side) instead of in the center. If you tape in the center, the flags will not hang right.
Finally, hang up your completed banner and enjoy!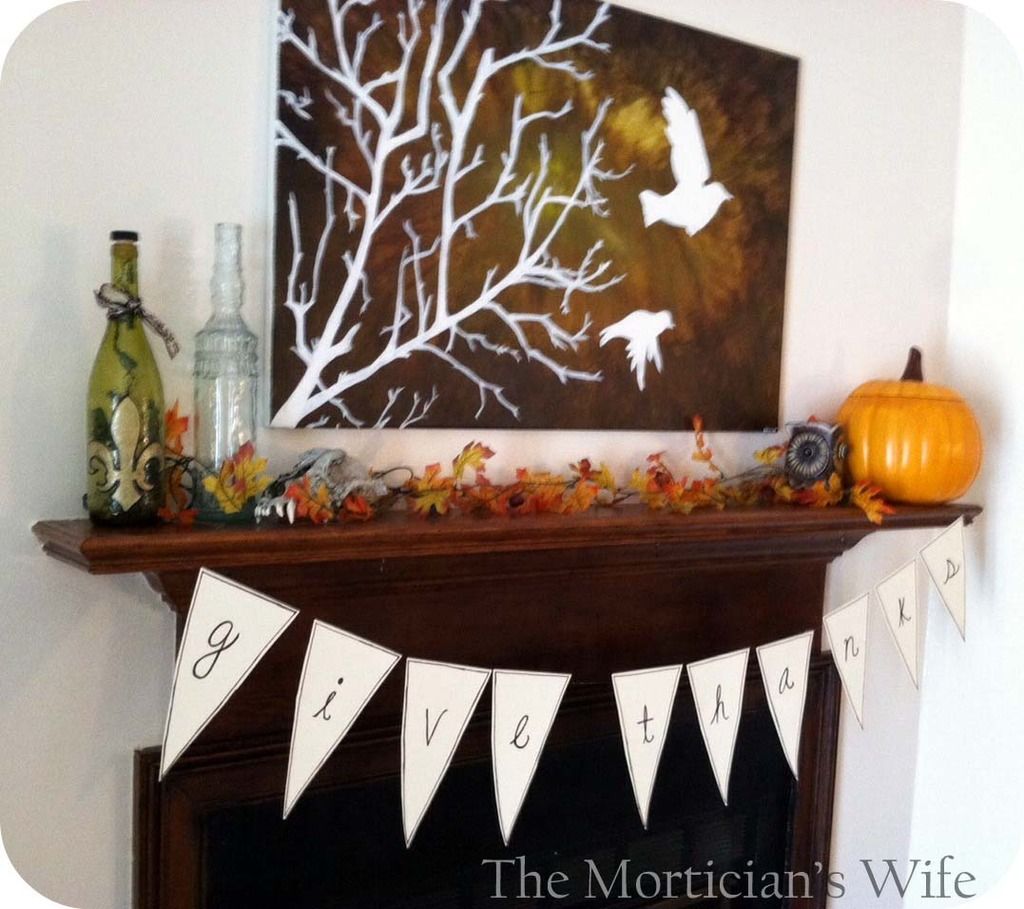 See, I told you it was simple!
How are you decorating for Thanksgiving?
Look Alive!
<3The Mortician's Wife