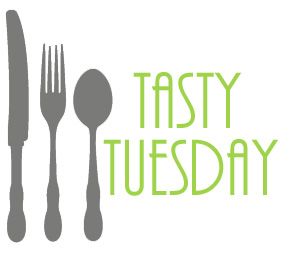 Well, its another Tasty Tuesday and I have another apple recipe for you guys! Unfortunately I was unable to take my own pictures of the process so I will be using my inspirations pictures instead. Sad really, but I was in a hurry when I made these yesterday and bagged them up before the Mortician even got home to take pictures!
This recipe is modified from
Fake-It-Frugal
by Heather Bea. Each week, Heather introduces new ways to 'fake' designer pillows, accents, foods, cleaners, etc in order to save money yet still have wonderful and great things! I love her ideas, most of which are inspired by window shopping!
Anyway, her recipe didn't quite work for me, so I had to modify it.
Ingredients
1 1/2 lbs apples (I used Rome apples which are softer and sweeter)
1/2 cup brown sugar
1/4 cup water
1/2 tsp cinnamon
1/4 tsp nutmeg
1/4 tsp ground ginger
2 tbsp corn starch for sauce
Directions
Slice up the apples. Unfortunately, I do not have an apple slicer like Heather so I had to do it by hand.
Put your apples, sugar, and spices in crock pot. Pour water over the sugar to dissolve it. Let cook for between 2 and 4 hours. Since I used Rome apples which are softer, it only took 2 hours before they wanted to turn into mush. I probably could have turned off the heat after an hour and a half but I got distracted. Make sure to stir every hour to get the juices flowing and allow the apples to cook evenly.
When the apples are done, strain the sauce into a sauce pan. Heather used a turkey baster. I personally just threw the apples into a strainer and let the sauce drain into the pot.
Add the corn starch to the sauce, turn on medium heat, and whisk until thick yet still creamy. It should stick to the spoon but still run off. If you are like me and cooked it too long, you can add some more water to get the right consistency. Don't mess up too many times though! If you do, you'll end up watering down the sauce. Pour the sauce over the apples and enjoy or bag them up and freeze them!
I ate a small helping just to make sure it was too my liking. The rest I bagged once cool, labeled, and stuck in my freezer for later. Mine don't taste exactly like Stouffer's Harvest Apples which I LOVE, but these are great, cheaper, and healthier! In the freezer, these guys should last about a year if they even last that long!
I hope you enjoy this recipe as much as I did.
I am on the look out for one more apple recipe, preferably not apple pie. I'm going to make apple cider on Thursday so that is also off the list. Have any recipes you would like me to try? Any ideas?
Look Alive!
<3The Mortician's Wife