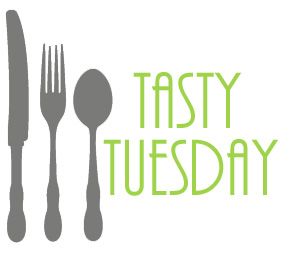 To start off the apple recipes for the season, I looked up some new dessert recipes. My mom always starts making apple pie this time of year, and I honestly wanted to try something new since we eat apple pie EVERY year. While looking for fall recipes in general, I came across a cranberry and apple crumble recipe I wanted to veganize. The result? Fan-freaking-tastic!
1/2 cup flour
1/4 cup + 2 tbsp sugar
1/4 cup brown sugar
1/2 cup chilled vegan margarine, cubbed
6 cups peeled and sliced apples
1 cup fresh or frozen cranberries (we didn't use either. I used Crasins since they are sweeter)
1/3 cup orange juice
1 tbsp cornstartch
Directions
Preheat oven to 375 degrees.
Combine flour, 1/4 cup sugar, brown sugar, and butter and mix with your finger tips (or in a food processor) until pea size crumbles form. I suggest doing this is a chilled bowl or food processor. I did not, and I ended up with a batter instead of crumbles. It made covering the crumble very difficult.
Combine apples and cranberries in another bowl.
Mix juice and remaining 2 tbsp sugar and cornstarch. Pour over fruit and mix together.
Spoon fruit mixture into 2 quart baking dish and sprinkle with crumble mixture. I sprinkled the fruit with a tiny bit more sugar before adding the crumbles to the top, but its up to you. I like it to be slightly tart and mostly sweet.
Bake for 40 minutes.
Let cool and enjoy!
This is a really great recipe that you can make in no time. The longest part was peeling the apples, which the Mortician did as I got everything else ready. It made the work a lot faster so if you can have someone help you peel, recruit them.
This recipe is slightly tart, which I love, and followed excellently after my vegan "beef" stroganoff. Honestly, this would be a great dessert following any fall dinner recipe, or reheated as a snack in the afternoon. We ate half of it the first night it was that good. If you do not eat it all, refrigerate it since the fruit will start to go bad, as with any fruit dessert. Just reheat when you are ready to enjoy again. I hope you enjoy this recipe as much as we did.
Look Alive!
<3The Mortician's Wife