I apologize for the late posting, but you can't get a great pictures of your pumpkins lit up when its bright and sunny outside!
I love carving pumpkins. I'm not sure what it is about it, but its one of my favorite Halloween activities. When we finished our pumpkin luminaries, the Mortician actually looked at me and said he loves carving pumpkins too. This doesn't seem shocking until you know this is the same guy that last year was dismayed by the fact they he would have to touch the pumpkin guts. He was very upset that he was required to do it, but he managed. This year, he had no problem. I guess throwing someone into the fire when they have a phobia sometimes works!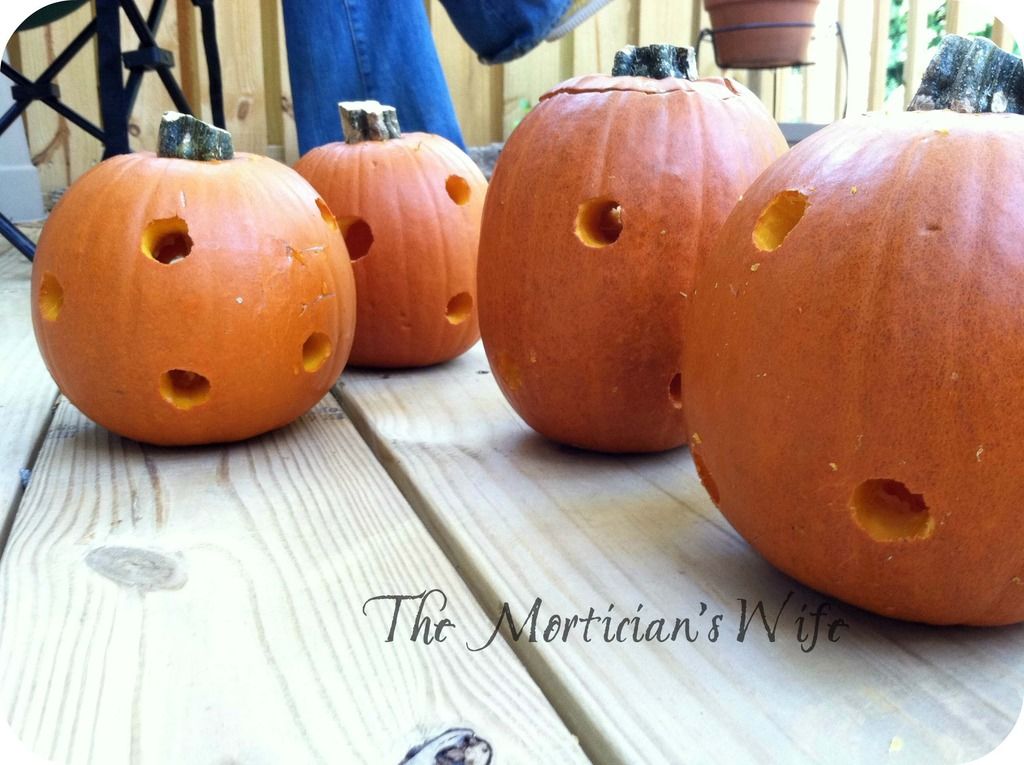 Anyway! We haven't completed all of our pumpkins yet, but we did manage to do our luminaries. There are four in all, but because I couldn't get the last candle lit, there are only three in the final picture. So, how can you make these for your self?
Supplies
3-4 small pumpkins (I bought mine at Walmart for 78 cents a pound)
Craving knife
Small kitchen knife or drill
Spoon
Container for guts and a tray for seeds if you wish to bake them
Directions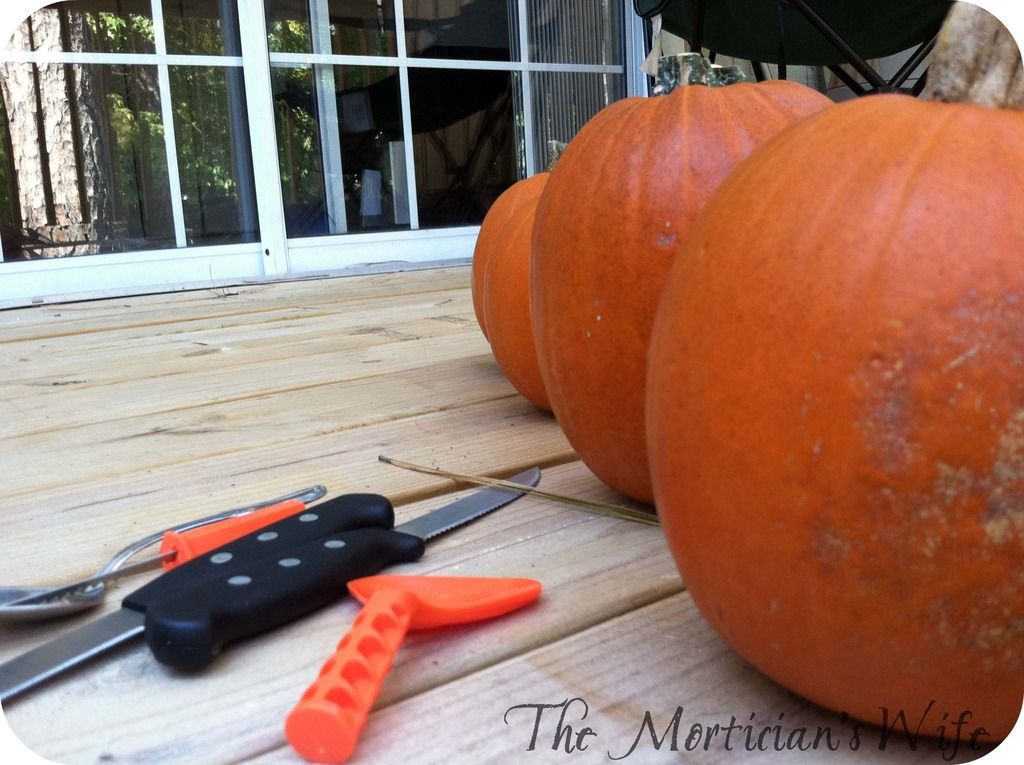 First, hallow out the pumpkins. Make sure to cut a niche in the lid so you know which way it sits. Also, make sure to cut the lid at an angle so it doesn't fall into the pumpkin later.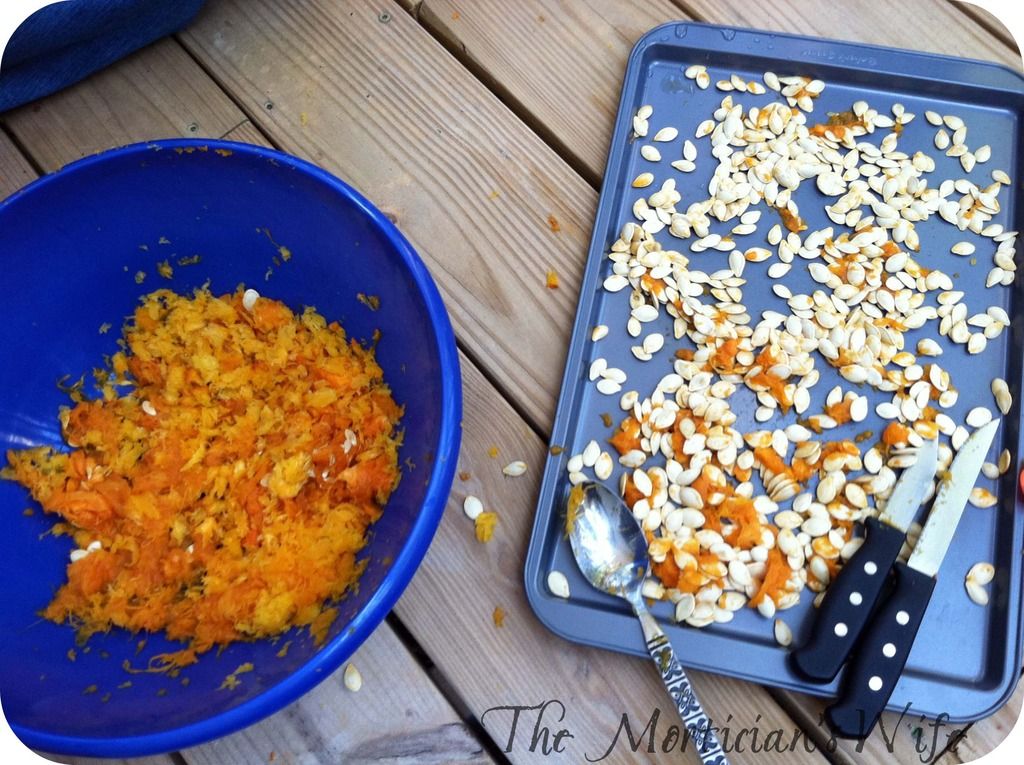 Next, figure out your pattern. I like large holes randomly placed around the pumpkin. You may only want to put small holes along the groove. What ever floats your boat. Just make sure there are enough holes to allow a flame to breathe.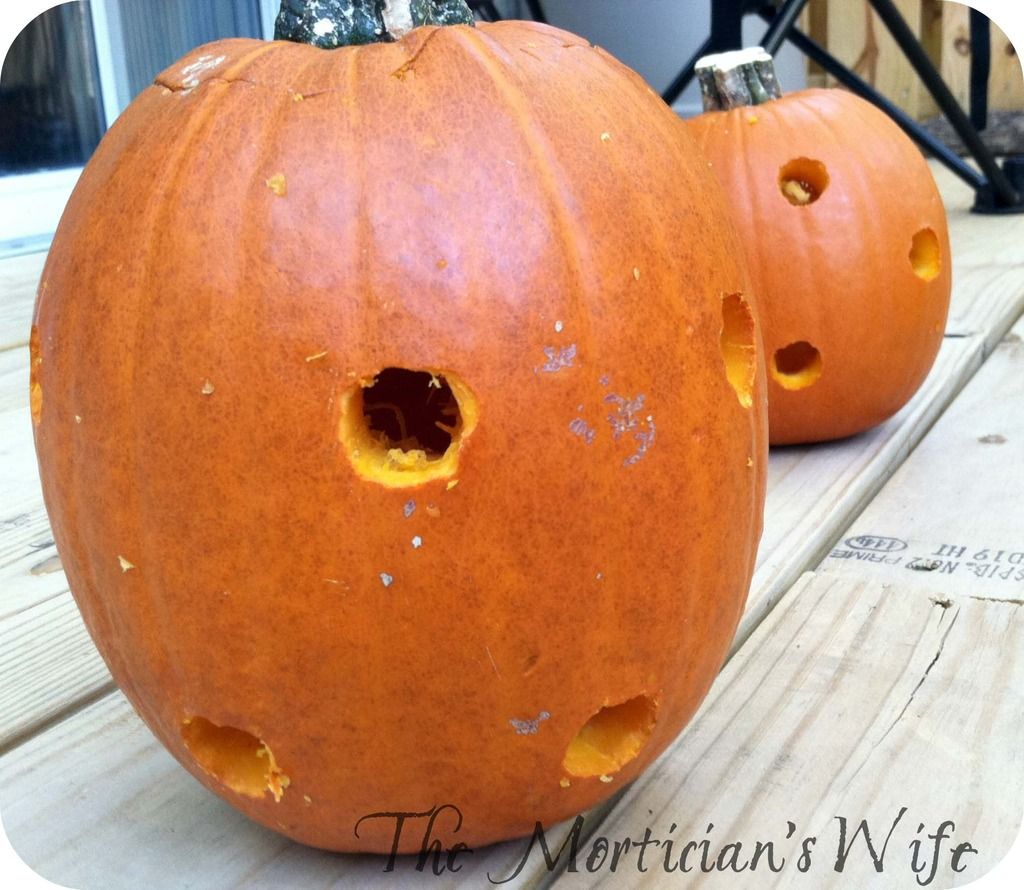 When you've finished making your design, sprinkle some cinnamon in the lid. This makes for a very pleasant smell when a candle is lit.
Finally, place a candle inside and light it up and enjoy being able to see your steps or pathway.
This is a great way to light the way to your house for the Trick-Or-Treaters on Halloween night and it looks beautiful and festive. I honestly feel pumpkin luminaries are safer than paper bag ones. I know there are ones with a special coating, but I still don't want to risk it. Pumpkins are harder to turn over and won't catch on fire
How do you light your path for Halloween?
Look Alive!
<3The Mortician's Wife