Today is the day I get to post my beautiful Halloween Tree! I have been holding back on posting so it could be the one of my party posts! I have to say, I'm very proud of my tree and it only cost me around $10 to make! That is pretty fantastic in my opinion.
Please excuse my dirty kitchen in the back ground. Hehe!
First, I collected some branches from my back yard. Since I couldn't find one solid branch that I loved, I pieced together several into a form I liked and secured them with a rubber band. Next I gave the branches a lovely coat of black spray paint to give them a more spooky feel.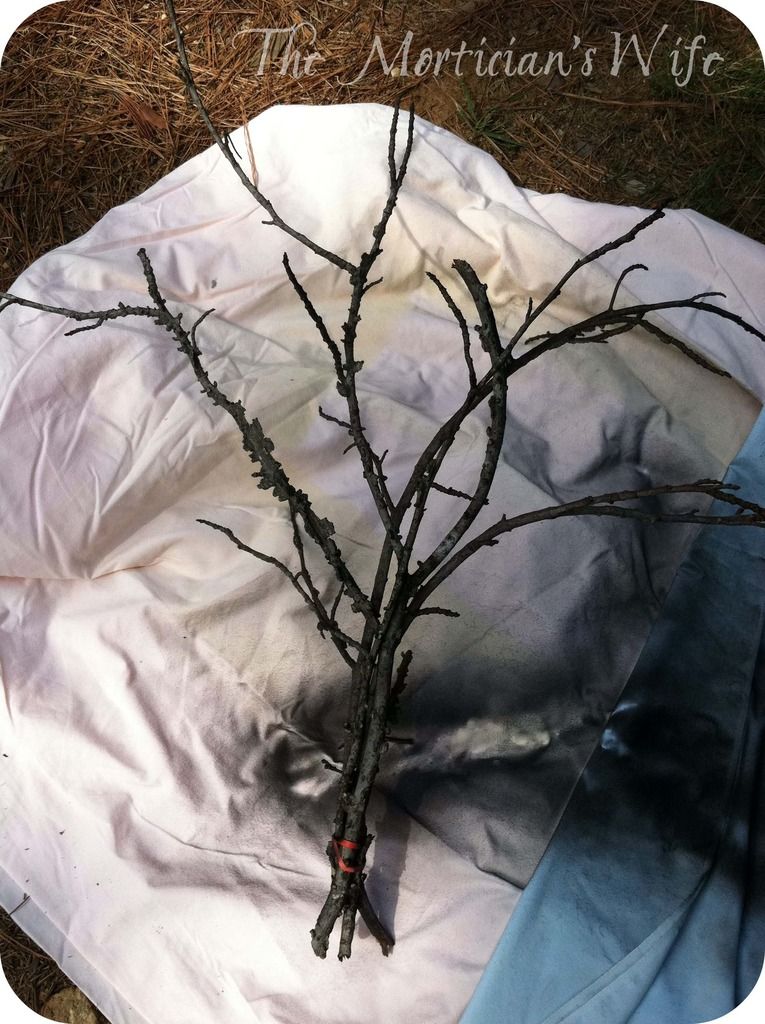 Using a large cast iron cauldron I bought a year ago at a flea market, I placed a Styrofoam floral cube (not the soft ones that hold water) in the bottom and stuck the branches deep into it. Since there was a lot of room left around the cube and the cauldron walls, I stuffed the sides with pine straw. I finished the look by covering the pine straw and foam with decorative moss I purchased at Micheal's Craft Store and stringing fuax spider webs along the branches.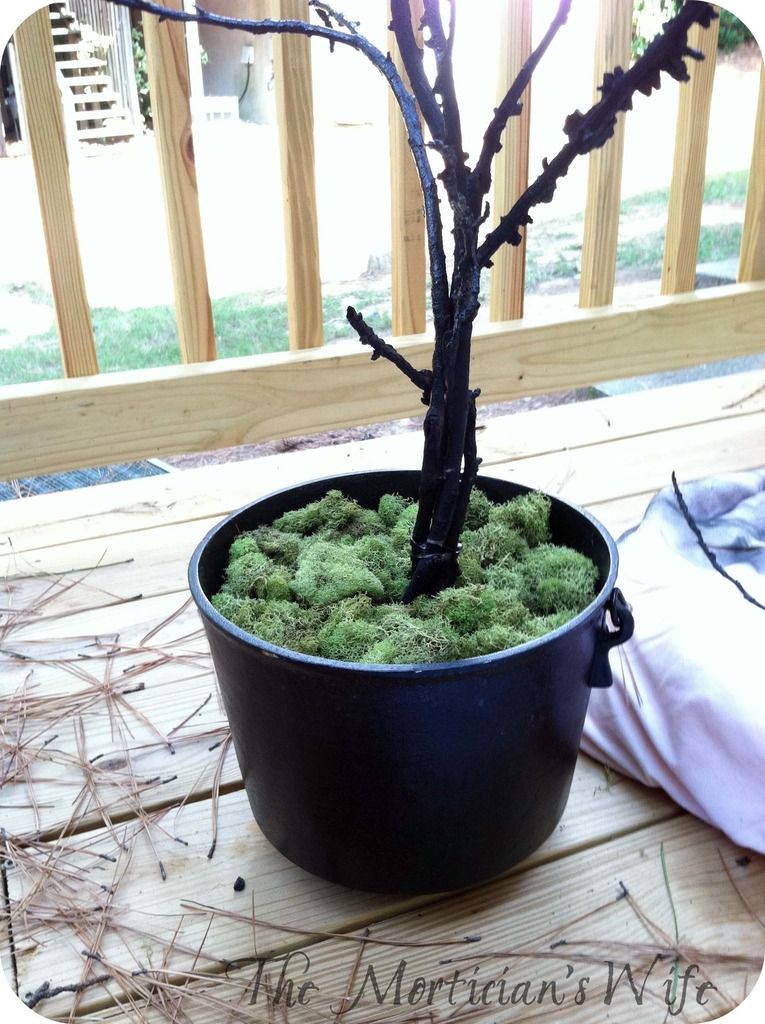 Of course, you can't have a real Halloween tree without ornaments! Since I have been hoarding toilet paper rolls and paper towel rolls, I decided creating my own ornaments from these would be cheap and easy! The Mortician and I decided on pumpkins, cats, bats, and basic green orbs to adorn our tree with.
First, I flattened the rolls and measured out 1/2 inch sections. Next I cut along these measurements creating several 1/2 inch flattened sections for my ornaments.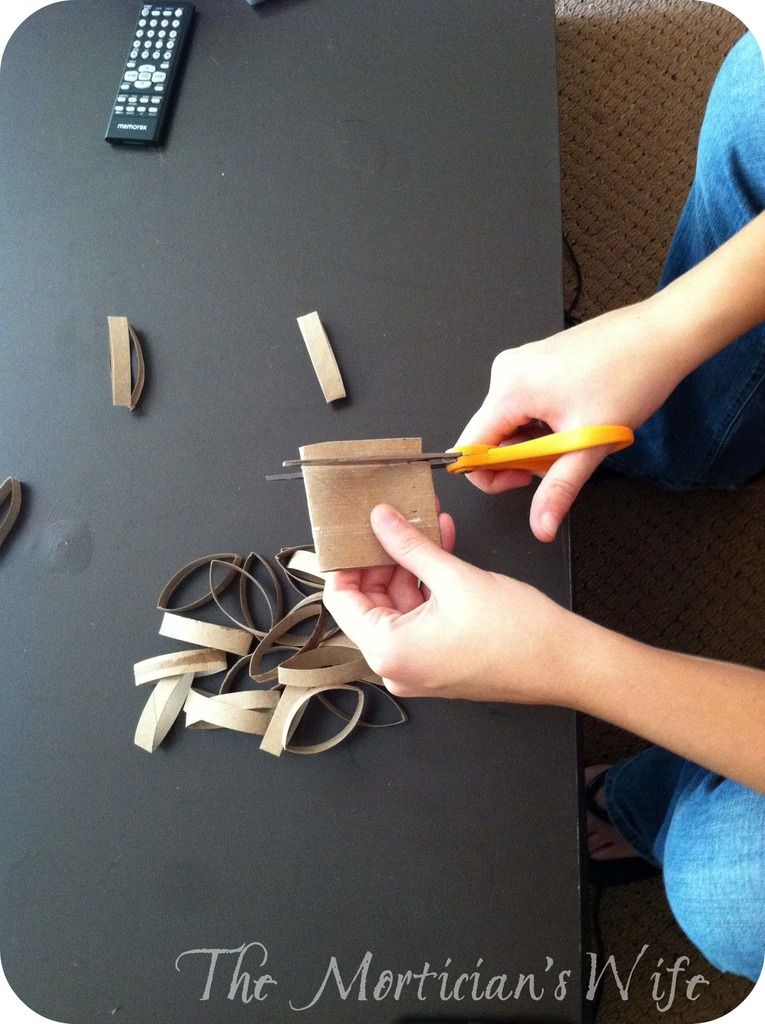 Next I covered the ornaments in primer since cardboard sucks up paint like no other.
After they were dry, I painted my sections orange, green, and black. For the pumpkins, I painting 5 sections each and only 3 sections for the cats, bats, and orbs. I made sure to separate each ornament out so I knew how many I would have of each. I ended up making 3 pumpkins, 6 green orbs, 4 bats, and 4 cats.
I let them dry for about 20 minutes before breaking out the glue. For the pumpkins, I cut two sections to form the sides of the pumpkins and left 3 in tact. For the orbs, bats, and cats, I glued two sections together and let them dry before gluing on the third section. I secured each area containing glue to make sure the ornaments held together.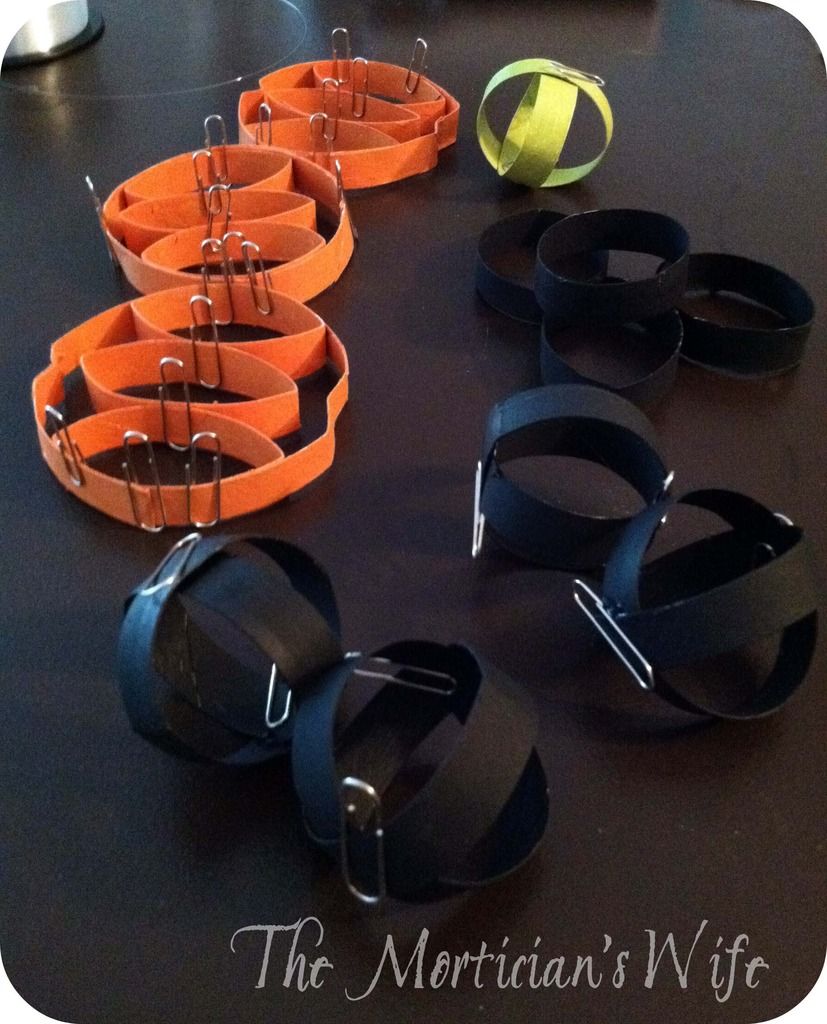 Once dry, I added the last sections to the orbs, bats, and cats. While drying, I drew bat wings and ears on black card stock. The wings and ears need to have a little extra added to them so you can fold a section back and attach them with glue to the ornament. Using glitter glue, I drew faces on the cats and bats. Using fishing line, I stung the ornaments up and added them to my tree! Pretty simple!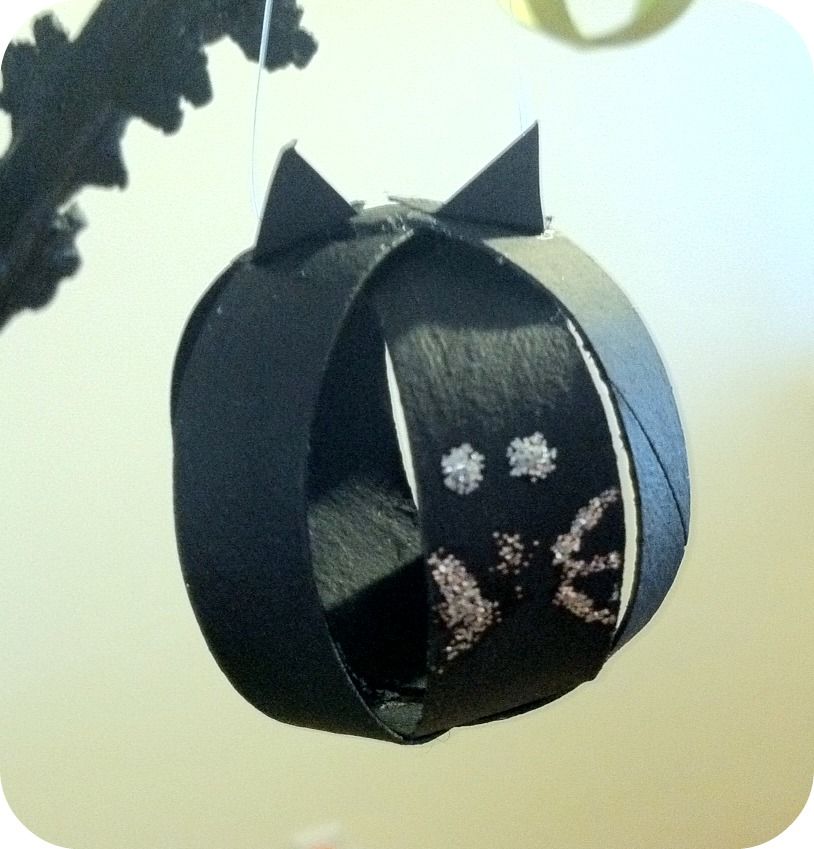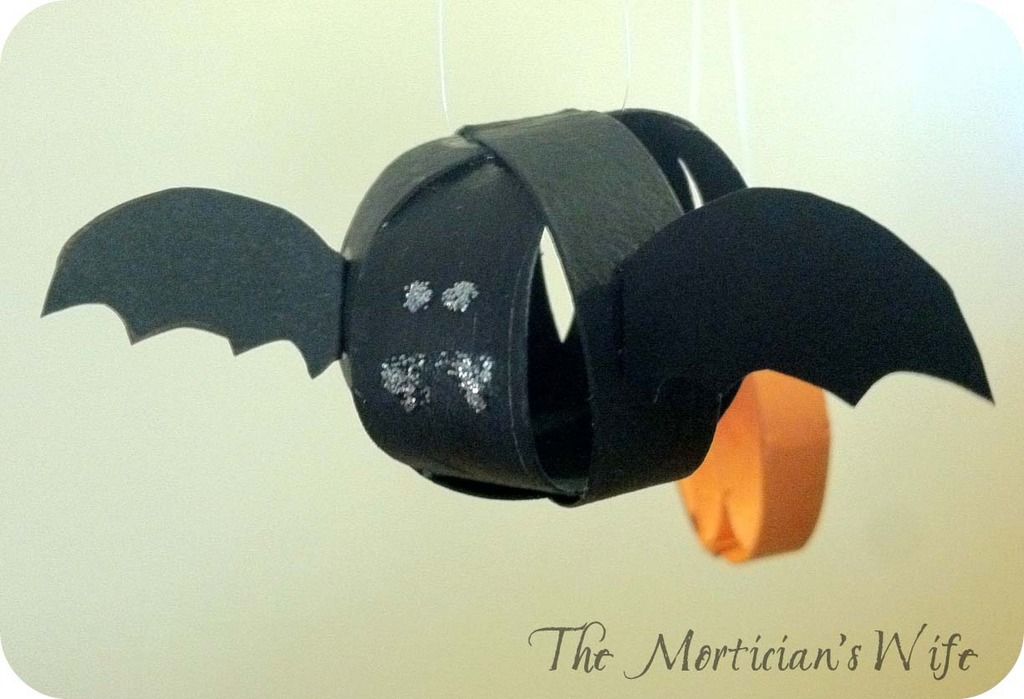 Do you have a Halloween tree? Did you make or buy your ornaments? If you made your own, what did you use to make them? I am on the look out for new ideas for next year so I can continue to add to my tree!
Look Alive!
<3The Mortician's Wife